Golden Metal Resources owns 100% of the largest undeveloped Tungsten deposit within the United States. And it's still early days.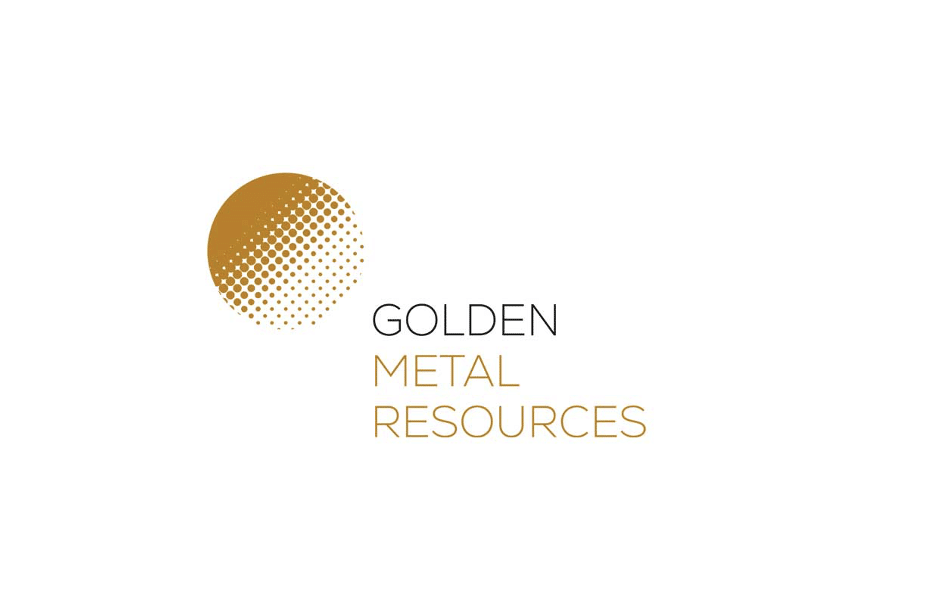 Long-time readers here at Investing Strategy will know that I tend to cover high-risk, high-reward small cap shares, with a penchant for the exploratory mining and biotech sectors. Miners like Premier African Minerals, Power Metal Resources, Greatland Gold, and Kodal Minerals have all been covered in the recent past. None of these are low risk by any means, and all have the potential to deliver exceptional returns.
As you know, I like to buy shares when sentiment is weak, and then hold for years. And Golden Metals Resources appears undervalued by the market at present. But before long, the market should wake up.
Despite a 'frustrating' delay, Golden Metal raised £2 million at its IPO in early May with a placing price of 8.5p. And despite a little volatility, the shares remain flat.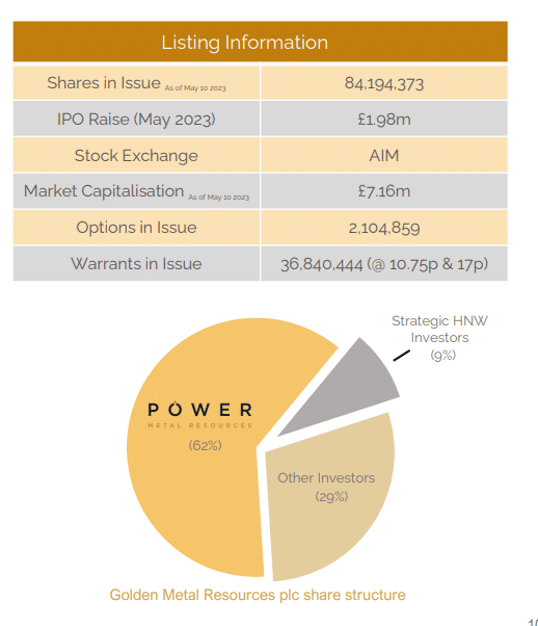 For more info on majority shareholder Power Metal Resources — including prior spinoff First Class Metals — there's more from me to read here. At this point, it's worth noting that despite Power Metal's shareholding, GMET is 'completely independent' from POW.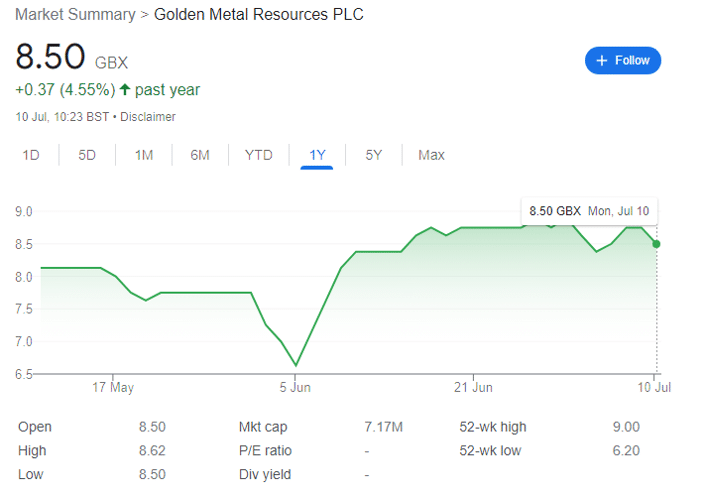 For this piece, I contacted CEO Oliver Friesen with a few queries to get his own words on why the company deserves a spot in my portfolio.
For the busy ones among you, his condensed investment thesis is this:
'The USA needs a domestic source of tungsten – and GMET owns 100% of the largest undeveloped tungsten deposit on US soil. You would be hard pressed to find a company in a much better position than this in the UK markets.'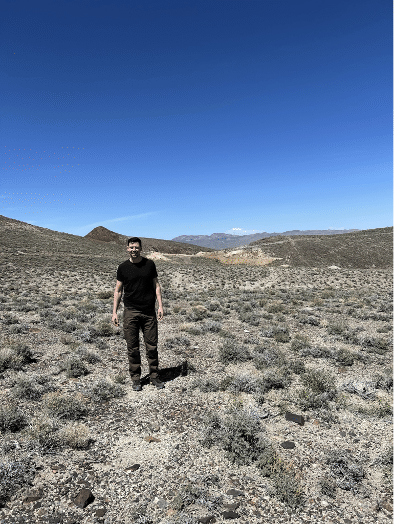 By the way, when I say a 'spot,' I do mean this. Despite the opportunity, all early stage mining stocks are attached to at least some risk, and my personal view is that it makes sense to spread this risk across a variety of minerals, geographies, and markets.
Let's dive in.
Golden Metal Resources: investment case in brief
No AIM-listed miner is complete without a flagship project.
PREM has Zulu, KOD has Bougouni, Greatland has Havieron — and while CEOs always protest that they have other equally exciting projects, the reality is that the company-maker is always one promising deposit with near-term revenue potential.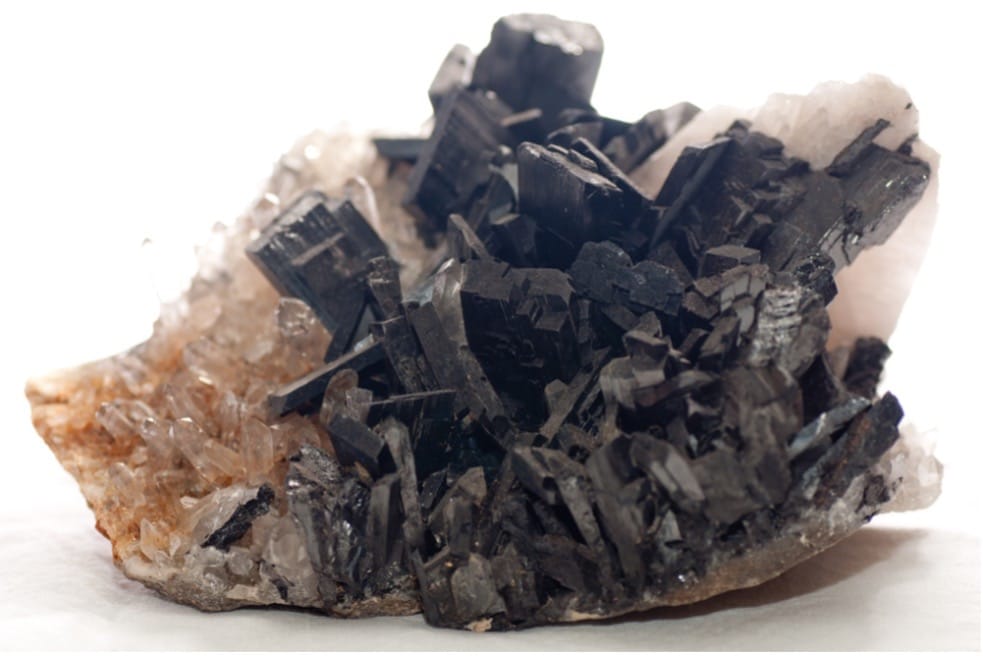 For GMET, the flagship is 100%-owned Pilot Mountain — a circa 5,908 acre project just 20km from Mina in Nevada, and part of the Walker Lake Mineral Belt.
It's the 'largest undeveloped Tungsten deposit on US soil,' and investors couldn't have picked a more perfect location if they were given a pin and a map. It's dreamily situated for power, water, skilled Nevadan mining labour, decent transport, and pro-mining politics.
Further, the US is currently entirely dependent on third countries for its tungsten, despite the metal being listed as one of its critical minerals. Crucially, its largest import partner is China, which controls 86% of global tungsten exports.
From January 2026, the US is banning import of the metal from the country, as well as from Russia, North Korea and Iran. In turn, China has just imposed an export ban in two rare-earth metals. The US needs to get domestic sources of tungsten online, and fast.
Pilot Mountain's Mineral Resource Estimate from 2017-18 established 12.53 Mt at 0.27% W03 for 34.3kt of contained tungsten metal, with significant copper-silver-zinc credits. This resource is made up of only two of the four deposits on the property (Desert Scheelite and Garnet), and significant upside potential exists within the Gun Metal and Good Hope prospects.
A positive scoping study was conducted in 2018 — but as this will likely be subject to huge upgrading and supplementary work, it's perhaps not worth looking into in detail.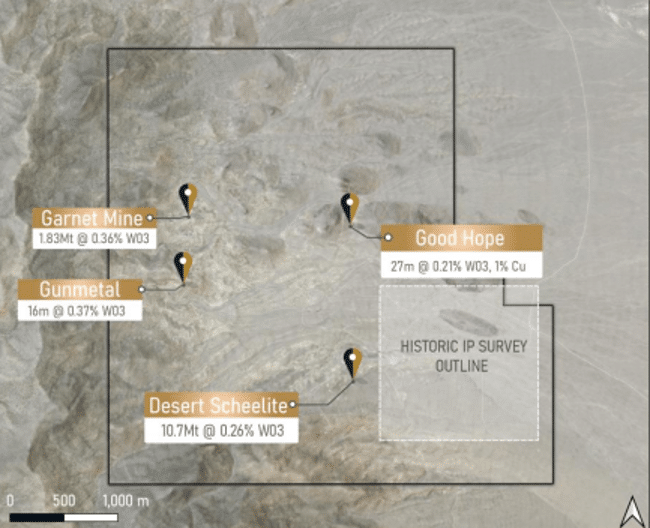 Multiple new targets have recently been identified, including 'significant undrilled exploration targets' at Porphyry South & Good Hope West, bringing the total high-priority target inventory at Pilot Mountain to five. Importantly, the Porphyry South target represents the most compelling porphyry deposit target identified to date at the project.
And in a recent RNS, the company notes that 'the five targets now identified show potential for a significantly greater in-ground resource than currently known, marking a significant further uplift in Project potential.'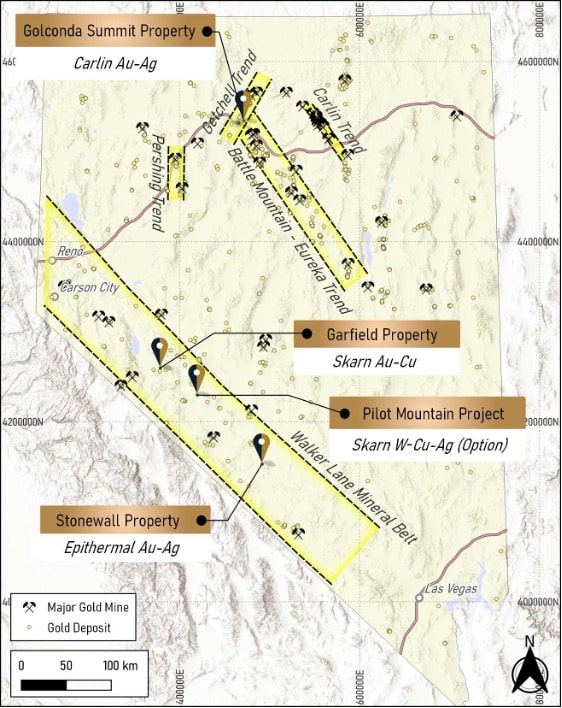 At the time, Friesen noted that 'while the criticality of the in-situ tungsten mineralisation at Pilot Mountain cannot be understated given the current geopolitical climate, it is the exploration upside that we continue to delineate which has us equally as excited.'
Good stuff.
For those who think the name is somewhat of a misnomer, the CEO seems to agree, with a name changer perhaps 'in order.' This is probably not the priority, but I wouldn't be surprised to see a Tungsten-themed rechristening ceremony sooner rather than later.
A few suggestions: W74 Resources, Wolframium Minerals, Heavy Stone Metals, Superalloy US, & Light Bulb Mining.
Or maybe something a tad more prosaic.
Lithium staking
On 6 July, GMET announced it had also staked lithium claims within a couple of miles of Pilot Mountain — over a 'significant footprint within the Kibby Basin.'
Nevada already hosts the globally important Thacker Pass and Silver Peak projects, and Friesen considers it noteworthy that 'the footprint now within the Lithium Properties includes an area less than 250m from one drill hole, which encountered a 169m thick zone of lithium brine mineralisation that was determined to be open in all directions.'
Like me, Friesen is 'incredibly bullish on lithium.' And when I questioned whether this might be a case of running before walking, he argues that he is 'very pleased with our acquisition…the lithium staking represents a new opportunity that was simply far too good to pass up.'
With a Tesla Gigafactory down the road, he may well be right — but it is another ball to juggle which could distract from the flagship.
Finances
GMET is actively pursuing 'non-dilutive government supported grant funding' for Pilot Mountain available through the US state.

This approach is keenly supported by a signed 'Letter of Intent' — or proposed offtake agreement — with US-based Global Tungsten & Powders LLC for tungsten from Pilot. While the agreement is currently non-binding, and subject to additional technical and legal due diligence, in addition to secured funding, it does significantly de-risk the project for any funding partner.
The agreement provides for a minimum of 50,000 metric MTU's W03 contained in tungsten concentrates, which may be increased to 70,000 MTU's by mutual agreement. The product being acquired is high-quality 65% WO3 tungsten concentrate — with pricing in US dollars and based on 'a discount to the European APT quote provided by Fast Markets.'
While the CEO argues that this variable pricing means that GMET will get 'exposure to the upside if/when tungsten prices go up,' the opposite is also true. While I consider that Tungsten alongside most critical minerals will likely see price increases over the next decade, this is not guaranteed.
But the good news doesn't stop there. GTP and GMET are open to further co-operation 'with regard to the building of strategic stockpiles of critical minerals, including tungsten products' in accordance with recent policy announcements from the US Department of Defense and the US Defense Logistics Agency.
Friesen notes that the agreement 'represents a significant milestone and an encouraging step forward…(and) also further bolsters the Project's overall profile and its attractiveness as a target for non-dilutive grant funding for exploration and development.'
Notably, the AIM company is working with Chang Turkmani — who was engaged as Strategic United States Government Advisor in early June.
Where next?
GMET has started the application process for a short list of relevant grant programmes, but as several of the grants are applied for through an unsolicited application process, the company is not at liberty to disclose which it has applied for, not when they might be awarded.
Or in layman's words, talking about which grants are being applied for would put that same funding at risk. Investors simply need to take the company at its word.
This uncertainty is all part of investing in AIM shares. But securing non-dilutive support remains the 'critical focus' and 'all endeavours are being made in this respect to give Golden Metal the best chance of achieving this goal.'
Importantly, further exploratory work at Pilot Mountain is ongoing, and any increase in potential mineralisation should make the company's chances even better than at present. While investors shouldn't expect any immediate potential funding updates, it's worth keeping an eye on the RNS stream.
Friesen considers that even though the share price has barely moved since the IPO, GMET has already 'added considerable value to the business,' especially as 'the need for the USA to secure domestic sources of critical/battery and defense metals is NOW.'
Accordingly, he's 'extremely confident' for the future.
However, when I asked why a major had not already snapped up Pilot Mountain, he noted that projects must be 'de-risked to a certain level before they entertain a buyout. The previous owner did a lot of great work to de-risk it, but there is more work to do.' As I warned earlier, GMET is not a risk-free investment.
But simultaneously, the potential upside of getting grant funding is, in Friesen's own words, 'a pretty good trade-off.' And if — or when — that funding hits, GMET shares should re-rate in short order.
High risk, high reward.
Questions:
1.Did you find the IPO stressful? This seems a common theme.
I would describe it as being more frustrating than stressful to be honest. As 2022 was so poor for IPOs that we made the decision to delay until 2023 when the market was more receptive to such offerings. Being an ambitious team, we wanted to get the IPO behind us so we could get started with building the business but made the decision to wait (hence the frustration). We have a great suite of advisors so the IPO process all in all was pretty straight forward and smooth.
2. Do you personally 'get your hands dirty' when inspecting new sites? Any photos?
I'm a exploration geologist by trade so I spent the first +10 years of my career in the field (getting my hands dirty). It is one thing to review a project or opportunity from your computer, but to really understand the value you need to get your boots on the ground. Photo attached is me at Pilot Mountain only a few weeks ago.
3. Can you explain the structure of POW and GMET. How independent are you from your parent?
Completely independent. I would consider POW as a very large and supportive shareholder.
4. GMET seems very under-priced compared to its potential; why is this?
I think mainly a function of listing during the summer. Many investors take time off so some of the very exciting news we are putting out is potentially not getting in front of as many eyes. I am confident we have added considerable value to the business since our IPO less than 2 months ago so we will continue to pound the table and get the message out. The market is starting to take notice now and investor interest is picking up. Regardless of the macro outlook, the need for the USA to secure domestic sources of critical/battery and defense metals is NOW – and therefore we are extremely confident as to the future of GMET.
5. Is 'Golden Metal' a bit of a misnomer given that you are primarily targeting Tungsten?
Yes it is. A name change is in order.
6. You consider that your flagship 'Pilot Mountain' constitutes the largest tungsten deposit in the US. Why hasn't a major snapped it up before? What's the downside risk?
Majors need projects to be de-risked to a certain level before they entertain a buyout. The previous owner did a lot of great work to de-risk it, but there is more work to do. We have a massive head start though with the work done previously and the LOI off-take agreement we signed last week in a very positive step in the right direction.
7. Infrastructure in Nevada is usually pretty good — are you close enough to other processing plants that you could pay to use?
Yes the infrastructure is fantastic – especially at Pilot Mountain. We have road/power/water access all in the immediate vicinity. There are mills/processing facilities nearby but this is typically a preferred option for smaller scale operations. We have bigger ambitions than that.
9. Are there any environmental concerns — or is this piece of Nevada essentially dead country?
Baseline environmental studies were completed by the previous owner and zero impediments to development were noted.
10. GMET has staked claims over a significant footprint within the Kibby Basin, where lithium brine discoveries were recently made. What's the long-term plan here?
Already a significant lithium brine discovery was made in the Kibby Basin – so we have the leg up as our ground is only 250m from where the discovery drillhole is found. Next steps will have to be outlined in a RNS I'm afraid but we will get further details out to the market as well as we can.
11. Nevada seems to be a great place for lithium investment — the US happily lent $700 million to Ironer, while GM invested $650 million in Lithium America's Thacker Pass project. Any comment?
I am incredibly bullish on lithium. So when this opportunity was identified by our team, safe to say we jumped on it. Nevada is the most important lithium jurisdiction in the USA – and many of those major projects are quite close to the Kibby Basin. So safe to say we are very pleased with our acquisition.
12. Isn't staking yet more claims a case of running before walking?
The Pilot Mountain claim footprint has not changed for many years – the goal there is to continue to push forward the large tungsten resource that is currently within that footprint. The lithium staking represents a new opportunity that was simply far too good to pass up.
13. Tesla operates a Gigafactory nearby. Did this factor into your decision to stake lithium claims?
Before acquiring/staking a new Project it is important to understand where in the world you are and what could be a realistic path to production and then the question becomes who is going to want to buy your product. Much more work to be done, but certainly having that nearby is a bonus.
14. The US & Canada seem to be in a regulatory trading spat over dozens of issues from spy balloons to Taiwan. How does this help GMET's investment case?
Only a few days ago China imposed an export ban on two rare-earth metals (both of which have military applications) – so the trade war continues to escalate. China controls 86% of the world's total tungsten exports and are the USA's largest import partners. As of 2026 January 1st the US Department of Defense is banning imports of tungsten from China. The USA has no active tungsten mines and Pilot Mountain is the largest undeveloped tungsten deposit in the USA. I think those few statements represent one of the more powerful and impactful investment cases you can come across at the moment.
15. You already have an off-take letter of intent with Global Tungsten & Powders. Would you prefer the sale price of your tungsten to fluctuate with the market price or be fixed price?
The price in the agreement is not fixed – it varies based on market pricing. So we still get exposure to the upside if/when tungsten prices go up.
16. The plan seems too be to secure non-dilutive funding through various grants to develop Pilot Mountain. As most of these are 'top secret' with no timeline attached, isn't there risk attached there?
I wouldn't say there is much risk. The risk is you apply and don't get one. The reward on the other hand – is potentially significant non-dilutive funding. That is a pretty good trade-off I would say.
17. Given the US government's loan to Ioneer which allowed it to retain 100% control of Rhyolite Ridge, do you anticipate direct support for Pilot Mountain?
I can't comment as to how confident I am we will get support. I think based on the answer to question 14 it should be clear how strategic this asset is – but will leave it at that.
18. Have you had any early discussions with other operators in the area to support each other, make use of underutilised plants, find cost synergies etc?
Unfortunately I can't comment on any conversations that we may have or have not had.
19. In a few words, why should investors find space for GMET in their portfolio when there are dozens of other small caps on the market?
The USA needs a domestic source of tungsten – and GMET owns 100% of the largest undeveloped tungsten deposit on US soil. You would be hard pressed to find a company in a much better position than this in the UK markets.
This article — and interview questions and answers — has been prepared for information purposes only by Charles Archer. It does not constitute advice, and no party accepts any liability for either accuracy or for investing decisions made using the information provided.
Further, it is not intended for distribution to, or use by, any person in any country or jurisdiction where such distribution or use would be contrary to local law or regulation.