Hello, dear reader! Ready for a journey through the world of stock trading apps? Buckle up, because we're about to dive deep!
But first, for all of you that don't have the time to read through the full motivation and all the different aspects of the best stock trading app in the UK, let's right away give our answer to the question. The best stock trading app in UK is eToro!
Now, by continuing to read through this article you will get all the aspects of finding the best stock trading app for UK. How to choose them, reviews of the best stock trading apps, why regulation and risk management matters, the history behind these apps and more.
Licensing
When seeing all the available stock trading apps out there, choosing the right stock trading app can feel like finding a needle in a haystack. But fear not! We've got your back. The most fundamental criteria is licensing. Never trade stocks with an unregulated and unlicensed broker. Make sure that your broker has a license from your local financial authority. Only then can you expect the laws to protect you. The FCA (Financial Conduct Authority) is the main regulatory body for the financial services industry in the UK. Key responsibilities of FCA include protecting consumers, protecting financial markets and promoting competition.
Why does this matter for you? The FCA and other regulatory bodies, read an in-depth article on them here, can be seen as your guardian angel in the financial world. They're there to help you by ensuring that your trading app, as long as you choose a regulated one, plays by the rules, and offers you a fair and transparent trading experience. Read more about regulation in the UK here or about the regulation of stock trading apps here.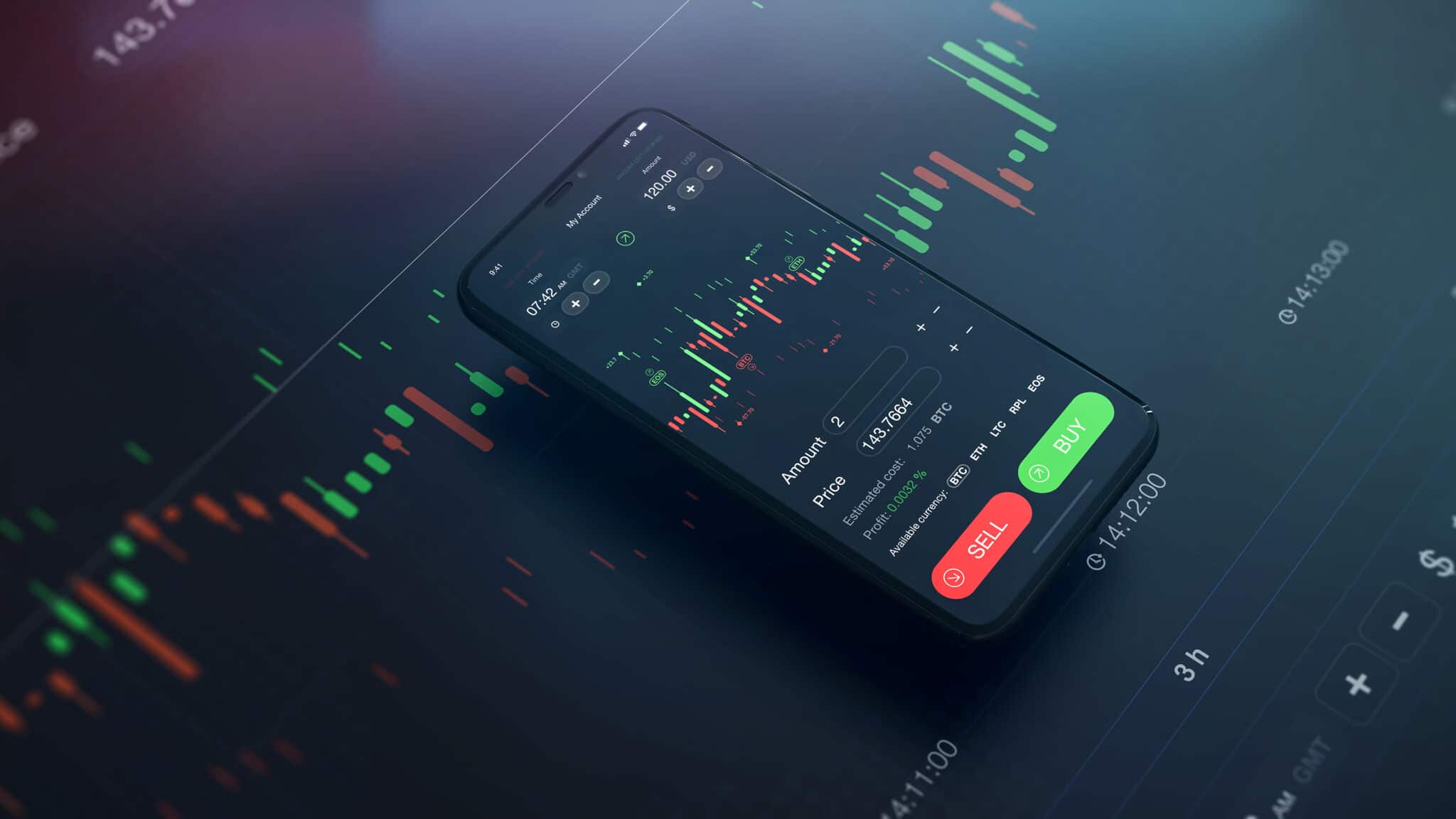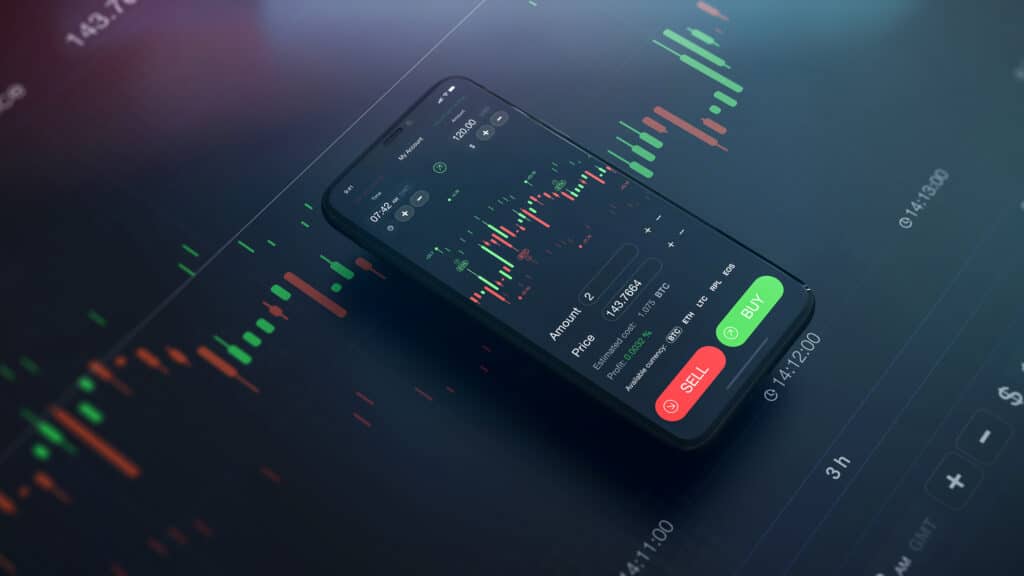 Mobile vs desktop stock trading platforms UK
Over the last few years, retail stock trading has gone online. Online brokers give retail traders access to a wide range of tradable assets, including stocks, ETFs, mutual funds, and index funds.
Mobile platforms are the preferred tools of traders. Initially, desktop-based platforms outperformed mobile trading apps. They had more features, better execution, and better technical analysis tools. The desktop-based trading apps give you multiple window opportunities, scores of technical indicators to use for analysis, and outstanding charting features.
These days, however, mobile apps have almost caught up with their desktop-based peers and your stock trading app should cover all these features. Traders can now trade on the go enjoying almost the same features and capabilities on their mobile phones as on a desktop app. Read this for a more extensive comparison between desktop platforms and mobile stock trading apps.
What do the best stock trading apps have in common? What should you expect from your stock trading app?
Key Features to Consider When Choosing a Stock Trading App
The table below gives a summary of the essential features you should be looking for.
| | | |
| --- | --- | --- |
| Feature | Description | Why It Matters |
| User-friendly Interface | The design and layout of the app, ensuring it's easy to navigate. | A seamless UX/UI means less frustration and a smoother trading experience for you. |
| Security Measures | Protocols and measures in place to safeguard your data and investments. | Protecting your investments and personal information should be a top priority. You don't want any nasty surprises! Read more on security. |
| Asset Variety | The range of assets available for trading, from stocks to bonds and more. | Diversifying your portfolio is key. The more options available, the better equipped you are to spread risk and seize opportunities. |
| Fee Structures | Costs associated with trading, including commissions, spreads, and hidden fees. | Hidden fees can eat into your profits. Being aware allows you to choose an app that offers the best value for your money. |
| Educational Resources | Tutorials, webinars, articles, and other resources to help you learn while trading. | Whether you're a newbie or a seasoned trader, there's always something new to learn. An app that educates is an app that empowers. |
Now that you know about the essential features let's get into the reviews of the best apps. Further down you can read more in-depth information about features in stock trading apps.
Reviews of the Best Stock Trading Apps in UK
In August-September 2023 we reviewed some of the available apps for traders in the UK. To be able to give you great reviews we have first downloaded the apps, then made a deposit followed by a few trades and we also made a withdrawal from each one. Furthermore, we have read reviews about the apps on GooglePlay and AppStore and we also read reviews about the broker providing the app on Trustpilot. Here you can read the reviews of our top four recommendations, where eToro is our winner, Trading212 is our runner up and then Plus500 also reached the podium.
1. eToro Mobile App Stock Trading Review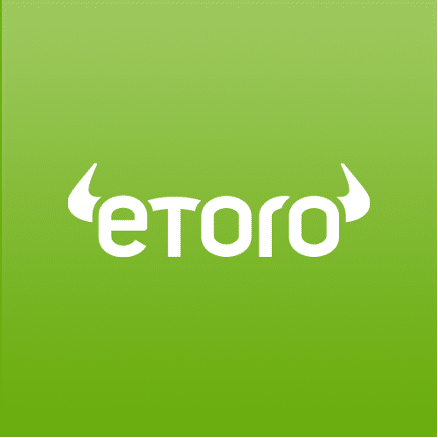 eToro, the popular social trading platform, is one of the best destinations for mobile-based online stock day trading. The app offers an astonishing selection of tradable assets. And the broker is well-known and reputable enough to attract a huge user base.
What makes eToro one of the best destinations for online stock trading? Its potentially unparalleled selection of tradable stocks allows traders to pick almost any noteworthy securities in the world and buy/sell them.
By adding new assets to their watch lists, traders can open up a trove of tradable stocks. The selection covers basic materials, conglomerates, financial companies, consumer goods, healthcare, utilities, technology, services, and industrial goods. Each of these sub-categories offers tens of representative stocks that give traders comprehensive exposure to their industry segment of their choice.
Those who trade stocks at eToro do not gain ownership of the assets they trade. They trade financial derivatives attached to the price of the stocks. Day traders favor this approach as it allows them to quickly and simply jump in and out of their trades.
eToro is a safe, secure, and regulated broker. It operates under the regulatory umbrellas of CySEC, the FCA, and Australia's ASIC, among others.
eToro user Interface
Visually, the eToro mobile trading interface is functionality-focused. There is nothing flashy about it. It is smooth and easy on the eyes. The menu layout is intuitive, and the charts offer outstanding technical analysis features. The app even offers insights into how others have traded the assets of your choice.
The controls are intuitive and simple. It is as easy to use the eToro mobile app as it is to use a website.
eToro Functionality and Features
The app allows traders to invest in stocks with 0% commission. By joining eToro through the app, traders become members of a collaborative trading community that allows them to learn from, engage, and discuss trading strategies with other traders.
The basic functionalities of the eToro mobile app include market research, technical analysis, and ProCharts. The app allows traders to catch unfolding trends early.
Traders who can't put together their portfolios will like eToro's smart portfolios. These are complete, allocated portfolios that cover some of the best-performing assets while minimizing risk.
eToro Performance
The app is responsive, and its trade execution is as fast as one would expect from a modern mobile trading app. Every feature works well. Some of the advanced analysis-focused features are only available to real money depositors. Overall, even the Demo version of the app impresses.
eToro Privacy and Security
Being a social trading app the eToro app treats user privacy as a top priority. Traders choose whether to make their profiles public or keep them private. Users retain full control over the social aspects of their online activity at eToro.
The broker keeps traders' funds in fully segregated bank accounts, as required by the regulatory authorities. In addition to ASIC, the FCA, and CySEC, a further six regulatory authorities have given their approval to eToro.
The broker treats its traders' personal information confidentially.
eToro Customer Support
eToro offers its traders instant access to a comprehensive FAQ section. Those who can't find an answer to their questions can access the chat support feature directly from the app.
The support staff is knowledgeable and eager. eToro traders can also request support through the Help Center at the broker's official website.
eToro Pros and Cons
In addition to its outstanding selection of tradable stock-based assets, eToro offers a few other advantages to experienced traders and beginners.
A highly functional and user-friendly app interface
The ability to follow other traders and copy the trades of those you deem successful
A Demo account that supports most of the features of a full, paid account
Customizable alerts for price movements
Real-time market data and research tools
The cons of eToro's mobile apps are few and far between.
Not all tradable assets are available to all traders, regardless of their location
Steep spreads on some tradable assets
Some users have reported fees on their withdrawals
Some traders have reported varying response times from the eToro support staff
Advanced traders may find the highly functional, simplified analysis options too simplistic and underpowered.
eToro Conclusion
As far as online mobile stock trading goes, eToro is one of the best options. Its asset selection is superb. And its social trading features add to the attractiveness of its overall offer. The broker is reputable, safe, and secure. User feedback about it is overwhelmingly positive.
2. Trading212 Mobile App Stock Trading Review

Unlike other online brokers, Trading212 makes it clear for those looking to open an account that they can opt for CFDs (financial derivatives) and stock trading. Traders can choose between the CFD platform and the "invest" platform of the broker. This review focuses on the "invest" platform over the CFD one.
The Invest platform only works with real money deposits. It does not feature a virtual money-based Demo version. Traders can switch between the two platforms without having to leave the app. The CFD version supports virtual money practice accounts.
Diversity and a wide selection of tradable assets are essential for seamless online stock trading. People want different types of exposure and won't settle for trading a limited number of markets.
The app handles stock selection with watch lists. It allows users to find the stocks they want to trade and organize them into personalized watch lists. It also gives them a handful of ready-made selections like:
Top winners
Top losers
Global markets
Most owned
New on 212
Each of these categories supports tens of tradable stocks, and users can always add new ones. The app allows traders to reorganize their watch list layouts. The asset selection covers an impressive range of global markets, from the US to companies offering exposure to various emerging markets. According to the broker's website, traders can access over 7,000 global securities through its mobile app.
The broker has added a social component to its mobile stock trading. It allows users to compile trading pies and share them with others. They can also copy the pies others create and use them to automate their investments.
The company behind Trading212 is based in the UK. Its local company number is 8590005. The physical address of the operation is 107 Cheapside, London, EC2V 6DN. The broker operates under the regulatory umbrella of the UK's FCA. Its registration number is 609146.
In addition to the FCA, the operation is also registered with Bulgaria's Financial Supervision Commission and Cyprus' CySEC. The main focus of the brokerage is the EEA. It does not accept traders from the US, Canada, and Belgium.
Trading212 User Interface
The Trading212 user interface is crisp, sleek, and highly functional. Clients focused on stocks and ETFs can browse more than 7,000 tradable assets and add the ones they like to their watch lists.
Performing technical analysis is as easy as tapping the asset of your choice and putting your phone into landscape mode. The charting section of the app offers many technical indicators and supports an exhaustive selection of timeframes and chart types. The app also supports drawing tools. Everything seems to be no further than a couple of taps away from the home dashboard.
Trading212 Functionality and Features
The Trading212 mobile apps are highly functional. And they deliver a wide range of impressive features.
Top-notch technical analysis and charting
Outstanding selection of stocks and ETFs
Commission-free online mobile stock trading
Social trading features, such as the ability to create and copy pies
Price alerts on selected stocks
Access to an economic calendar
The ability to earn interest on un-invested cash in one's account
Free shares worth up to EUR 100 for friend referrals
Some of these features are only available on real-money accounts. You can't earn interest on virtual money, for instance.
Trading212 Performance
Trading212's mobile apps are quick and stable. They do what they're supposed to do. Trade execution is similarly on-target, although some feedback providers have noted price slippage.
Trading212 Privacy and Security
The broker allows traders to take full control of their privacy on the platform. To ensure the safety of their personal data, traders can:
Set two-factor authentication
Enable biometric recognition upon sign-in
Enable "privacy mode" while using the app in public places
Keep track of all devices they've ever used for trading
Trading212 Customer Support
The Trading212 customer support is responsive and generally quite eager to help. Traders can ask questions through a chat feature directly from the app. They can also access the broker's Help Centre.
Trading212 Pros and Cons
The pros Trading212 offers are many and obvious. Here are a few based on verified user feedback.
The broker features a superb selection of tradable stocks and ETFs.
The app is easy to use and beginner-friendly.
The broker processes withdrawals quickly.
The app is well-designed, and the pie-based social trading feature works well.
The interface and layout are easy on the eyes.
Here's what users don't appreciate about Trading212:
Some people don't like the current interface.
Some people are finding it impossible to add funds to their accounts.
The broker may close the accounts of users who move to a different country.
The identity verification process is a headache for many.
Trading212 Conclusion
Trading212 is a well-regulated broker that offers commission-free trading and a superb selection of stocks and ETFs. The mobile apps look good, work well, and support a range of interesting features like social and automated trading.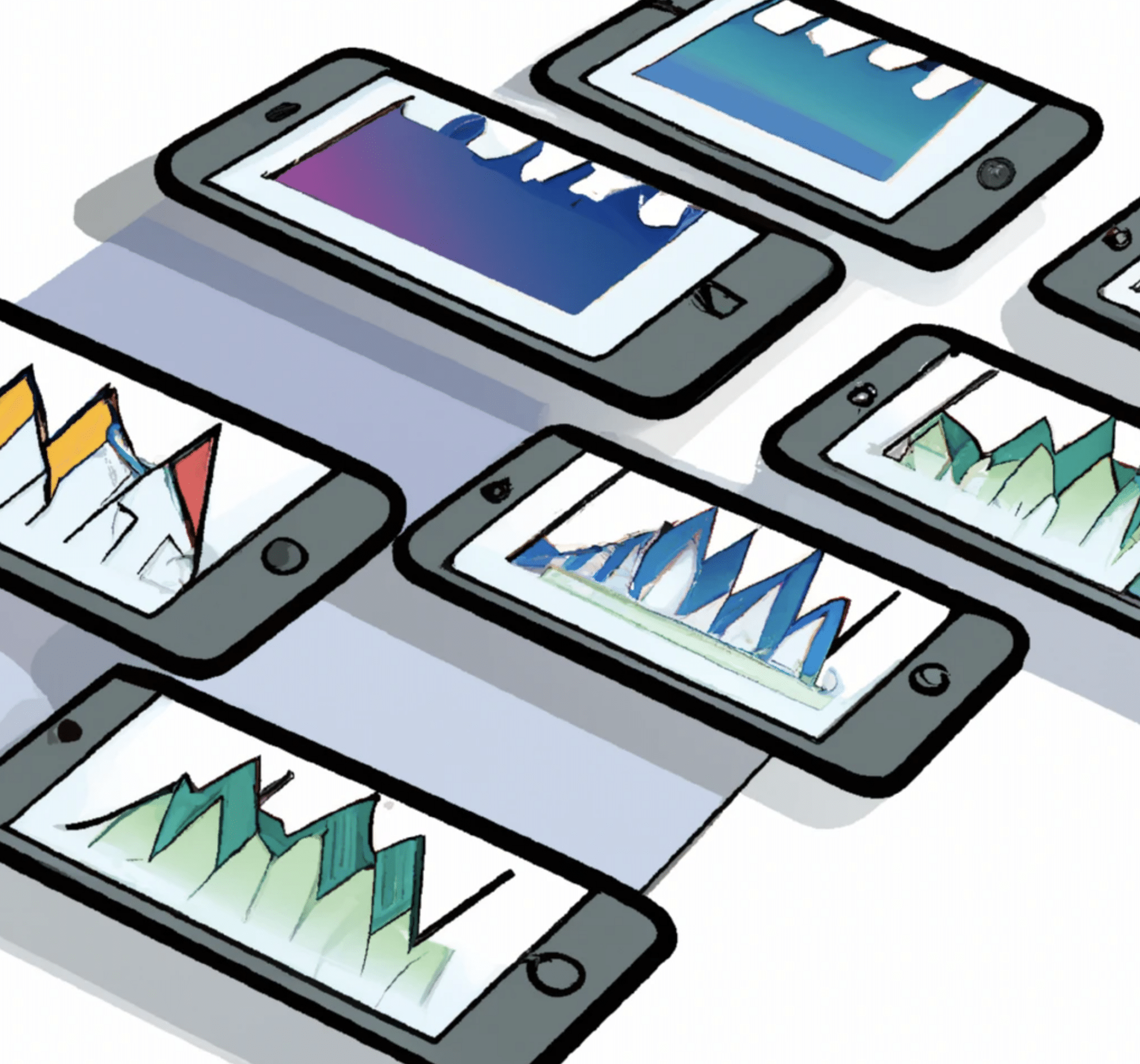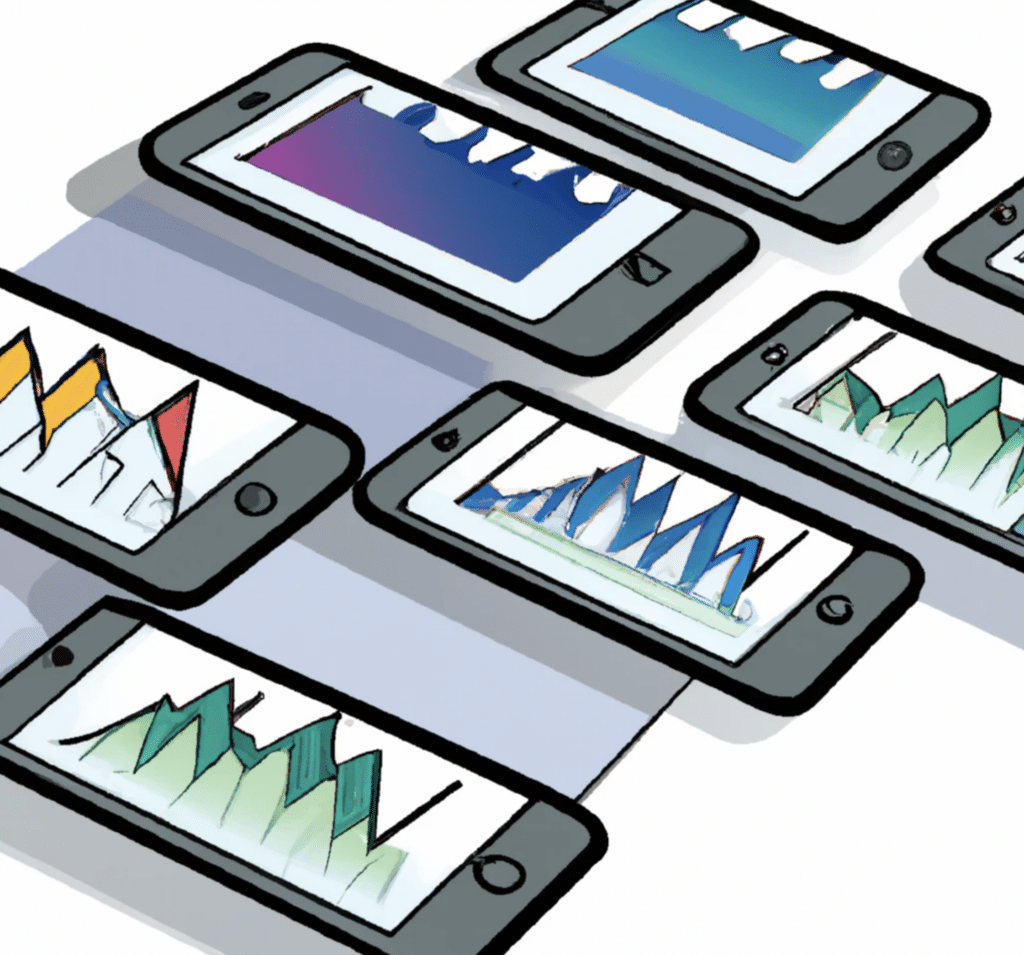 3. Plus500 Mobile Stock Trading App Review

Plus500 is a worldwide online brokerage that gives traders two types of exposure to stocks in their trading app.
Using the CFD platform, traders can speculate on the price swings of their favorite stocks with leverage. Contracts for difference are financial derivatives built on top of real-world assets. By buying CFDs, traders don't gain ownership of physical assets.
The Invest platform of the broker allows traders to buy and gain ownership of physical assets they can sell later. The Invest platform is a relatively recent addition to Plus500's offer. Unlike CFDs, stocks traders buy through this platform become "physically" theirs.
Switching between the two platforms is as simple as tapping a few buttons through the mobile apps.
Plus500 is one of the few brokerages that allow traders to buy real securities instead of a financial derivative built to speculate on price swings.
The Plus500 platform enjoys a relatively good reputation among traders. User feedback about the services of the broker is overwhelmingly positive, though, as always, there are a few dissenting voices. Some decry the steep spreads, which allegedly make intraday stock trading untenable.
The broker is very well regulated. It operates under the regulatory umbrella of several different financial authorities, depending on jurisdiction.
The corporate entity behind the Plus500 brand is Plus500 Ltd. The organization operates through several subsidiaries and can offer trading services in most parts of the world. Some of the regulatory authorities that have given Plus500 their approval are:
The UK's FCA
Cyprus' CySEC
Australia's ASIC
New Zealand's FMA
South Africa's FSCA
The Seychelles' FSA
Estonia's FSRA
Singapore's Monetary Authority
Dubai's FSA
Not all Plus500 financial instruments are available in all its regulatory jurisdictions.
Plus500 User Interface
The user interface of the Plus500 mobile apps is clean, crisp, and functionality-oriented. For better or worse, everyone seems to agree that the Plus500 mobile apps are extremely beginner-friendly. Some users may argue that they don't cater to the needs of advanced traders.
The charting and trading screens are all crisp and leave zero room for misunderstandings.
Plus500 Functionality and Features
The Plus500 stock trading apps deliver a high level of functionality. They offer outstanding charting features, completing the experience with a handy economic calendar and a market news feature to cover traders' fundamental analysis needs.
The broker does not charge commissions and says that its spreads are tight. On some assets, this may, indeed, be true. On others, however, traders have complained about steep spreads that make frequent trading unprofitable.
In addition to an unlimited Demo account with plenty of funds, the broker also offers customizable watchlists and real-time alerts via email, push notifications, or SMS.
A round-the-clock customer service is also part of the Plus500 package.
Plus500 Performance
The stock trading apps do what they are supposed to do. Traders can buy and sell assets at the tap of a button while performing somewhat limited technical and fundamental analysis. The charting features are decent, and the charts react well to interaction. The same is true of the info and insights features.
Plus500 Privacy and Security
Plus500 uses encrypted communication to keep its clients' personal data safe. That said, there are cases when it shares your personal data with third parties. According to the privacy and security sheet of the brokerage, Plus500 may share your personal data if:
It must comply with legal obligations and requests from government agencies
It must protect its rights, systems, and other users
It merges with another organization or undergoes restructuring
Your personal information may include biometric data like your fingerprints if you decide to use such security measures to log in.
Plus500 Customer Support
The broker offers an exhaustive FAQ section. Traders who can't find an answer to their questions there can use a live chat feature or a contact form directly from the trading app.
Plus500's support staff is knowledgeable and eager to help.
Plus500 Pros and Cons
According to user feedback, the pros of the Plus500 stock trading apps outweigh their cons by a significant margin. Here's what people like about Plus500:
Beginners appreciate the simplicity and functionality of the mobile platforms.
Some like the financial news feature that allows them to perform proper fundamental analysis.
Many traders appreciate the opportunity to buy real stocks online.
Others like the customer service.
The cons of the Plus500 mobile platforms are fewer, but they do exist.
Some users were taken aback by the $10 monthly inactivity fee.
Others have found the spreads on some assets prohibitive.
A few users have complained about the tedious nature of the withdrawal process.
Plus500 Conclusion
Plus500 is a solid, worldwide online brokerage that allows its users to buy real stocks through its Invest platform in its stock trading app. Those who prefer to trade CFDs instead can continue to do so.
The broker is regulated, and the user feedback about it is overwhelmingly positive.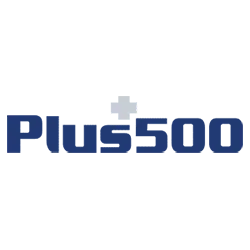 Plus500
Advanced risk management tools
24/7 online support.
30+ languages.
All devices.
0 commissions.
81% of retail CFD accounts lose money
4. AvaTrade Mobile Stock Trading App Review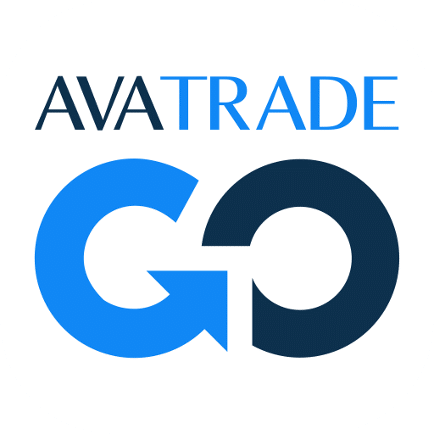 AvaTrade is a well-regulated broker that offers a decent selection of tradable stocks through its Android and iOS mobile apps.
Unlike Plus500 and other brokers we have reviewed, AvaTrade does not allow its traders to buy real, "physical" shares.
The broker offers CFDs. Contracts for difference are financial derivatives that allow traders to speculate on the price swings of underlying assets like stocks.
When you buy a stock CFD at AvaTrade, you hope the price will go up. When you sell, you wager on the price going down. It is not easy to trade CFDs profitably long-term. Ensure you understand the odds and risks of CFD trading before committing funds to it.
AVATrade's regulatory profile is solid. The broker offers trading services all over the world, and it does so under the regulatory umbrella of several national and international regulatory agencies. Several registered companies operate under the AvaTrade brand, and the organization maintains a physical presence in Ireland, Australia, Chile, Malaysia, Italy, Poland, Japan, Mexico, Mongolia, South Africa, and the UEA.
It operates under the watchful eyes of:
The Central Bank of Ireland
The Financial Services Commission of the British Virgin Islands
Japan's Financial Services Agency
Australia's ASIC
South Africa's FSCA
Abu Dhabi's FRSA
Cyprus' CySEC
The Israel Securities Authority
AvaTrade User Interface
The user interface of the AvaTrade mobile app is simple, crisp, and highly functional. It is user- and beginner-friendly. Anyone who has seen a stock trading app will know where to reach for which feature.
The dashboard of the mobile stock app doubles as a watchlist for the trader's favorite assets. By tapping an asset, traders can gain instant access to a chart and a trader sentiment indicator. Buying or selling an asset is as easy as tapping one of the buttons at the top of the asset panel.
AvaTrade Functionality and Features
The AvaTrade mobile apps deliver an impressive selection of features. One such uniquely outstanding feature is the AvaTrade Protect option. Traders can activate it when setting the parameters of the trade.
It costs EUR 0.52 to activate the option for an hour. Once the protected period expires, traders can recover their protected investments if their trades are losing. AvaTrade allows for protection periods as long as two days. The longer the protection period, the more it costs to activate the feature.
In addition to trade protection, traders can also use stop losses and take profits to protect their investments.
The mobile apps provide traders with news for fundamental analysis, price alerts, an economic calendar, trading signals, and well-illustrated trading ideas.
AvaTrade Performance
The apps work as they should. You can start the app and log into it on your phone within a few seconds. Trade execution is excellent. And even the more advanced charting and drawing features are lag-free, provided you use a proper connection.
AvaTrade Privacy and Security
When you open an account at AvaTrade or any other online broker, you must provide personal information. The broker uses this information to set up your account and verify your identity.
It can also share this information with its partners and affiliates, should the situation require so.
AvaTrade does not share its users' personal information with non-affiliated third parties. It can share such information with the authorities, however, as required and stipulated by law.
AVATrade stores information on secure servers only.
AvaTrade Customer Support
The AvaTrade customer support is knowledgeable and mostly helpful. Some users have complained about the alleged incompetence of the support staff, however.
If you need help, you can contact AvaTrade representatives directly from the stock trading app. You can use their live chat feature, call them at +(353) 15137861, email them at cs@avatrade.com, or contact them through WhatsApp.
AvaTrade Pros and Cons
Traders seem to have strong opinions about AVATrade's services. Most of them like the broker and rate its services at five stars. Some dislike some aspects of the operation, however. Here's what traders like about AVATrade:
The overall functionality and stability of the app
The educational videos
The clean and crisp interface and the user-friendly nature of the app
The features of the Demo account and those of the full app
The outstanding customer service
Here's what users dislike about AVATrade's mobile app:
Some think the MetaTrader suite makes the AVATrader mobile apps obsolete
Some users don't like the quality of customer support
Some do not like the trading signals the app gives them
AvaTrade Conclusion
AVATrade is a solid, well-regulated broker, and its stock trading apps work as one would expect them. Are there better ways to analyze the markets and place informed trades? Yes. But for trading on the go, the AVATrader apps excel.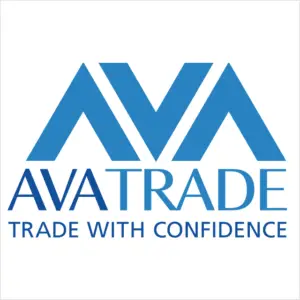 AvaTrade
Fast order execution
Tight spreads
Zero commissions
Big variety of deposit methods
Risk-management for beginners "AvaProtect"
Negative Balance Protection
76% of retail investor accounts lose money when trading CFDs with this provider.
Reliability, Charting Tools and Other Features in Stock Trading Apps
Below you will find some more in-depth information on some important features and also links to further reading to make your decision on which trading app to choose as smooth as possible.
Reliability
At the most basic level, you want your stock trading app to perform reliably in three categories:
Deposits
Withdrawals
Trade execution
Depending on how you use your trading platform and what your goals are, you may need lightning-fast execution. Stock trading apps are for those looking for a hands-on way to manage their portfolio. If you make frequent moves with your investments, you will also find a mobile stock trading app useful.
Charting Tools
If you trade frequently and use technical analysis, you need powerful charts and charting tools. Read more about charting tools in stock trading apps.
The best stock trading apps support a wide range of technical indicators and options for auto trading.
You can manage your risk by using special order types. The best mobile stock trading apps support an exhaustive selection of order types. Your app has to allow you to set orders that support stop-losses.
If you buy stock as a long-term investment, you don't need fancy trading and analysis tools.
Perks and Special Features
The trading apps of serious investment brokers offer many perks that may seem insignificant at first glance. These perks can prove extremely useful, however.
The ability to trade fractional shares
Commission-free trading
Technology to help you make decisions
Social Trading Features
Coaching sessions
Webinars
Economic data tools
You need your trading app to help you make seamless trades and stock investments. You need stability, reliability, features, and execution speeds. You also need reliable deposits and withdrawals. The best stock trading apps give you all this and more. Further reading on available features in stock trading apps.
There are more aspects than features to consider when choosing a stock trading app, read about these here.