Not only are there too many stock trading apps out there to choose from, but they also come with a multitude of features. It is easy to get overwhelmed by all the features. Whether you're about to choose your stock trading app or you've just picked an app and you're about to start trading you need to understand the long list of features. In this article, we will give you a long list of available features and a brief overview of each to make your life easier. This is the long list of features, found in stock trading apps, that we will go through in this article:
Account & User Management (registration, verification, authentication and customization)
User Interface & Experience
Market Overview Functions (Real-time and historical data, Market Indices)
Technical Analysis Tools (Indicators, Charting, Forecasting, Momentum)
Trading Functionalities (Buy/Sell, Stop-Loss, Margin Trading)
Portfolio Management (Stock overview, Performance, Diversification)
Educational Resources (Tutorials, Webinars, Glossary)
News & Updates
Social Trading & Community Features
Notifications & Alerts (Price, News, App Updates)
Integration with other platforms (Desktop, Integration, API access)
Customer Support (Live chat, FAQ, Complaints)
Security & Privacy (Encryption, User data)
Payment & Withdrawal Options
Customizability & Advanced Features (personalization, algorithmic trading)
Regulation & Compliance
Reviews & Rating (user & expert reviews, app ratings)
But first, why does it matter for you as a trader to understand these features?
Why Features Matter in Stock Trading Apps
So, why should you care about your stock trading app's features? Well, let's look at a few reasons:
Enhancing User Experience: Think of this as the comfort of your favorite chair. The right features, that will be tailored to your needs, will make the app much more easy to use. It becomes intuitive, almost second nature. And that's what you want, right? An app that feels like it was made just for you.
Making Informed Trading Decisions: Here's where the magic happens. Nice features like real-time price tracking, predictive analytics, and historical data allow you to make decisions based on solid information, no more shooting in the dark. With the right features, you're able to look at the data, make your analysis, and then make trades that make sense.
Staying Updated with Market Trends: The stock market is ever-changing. It often moves up and down by the minute. But with features like real-time news integration and market trend analysis, you're never out of the loop. You'll always have some information on what's happening, and this is obviously essential to be successful in trading.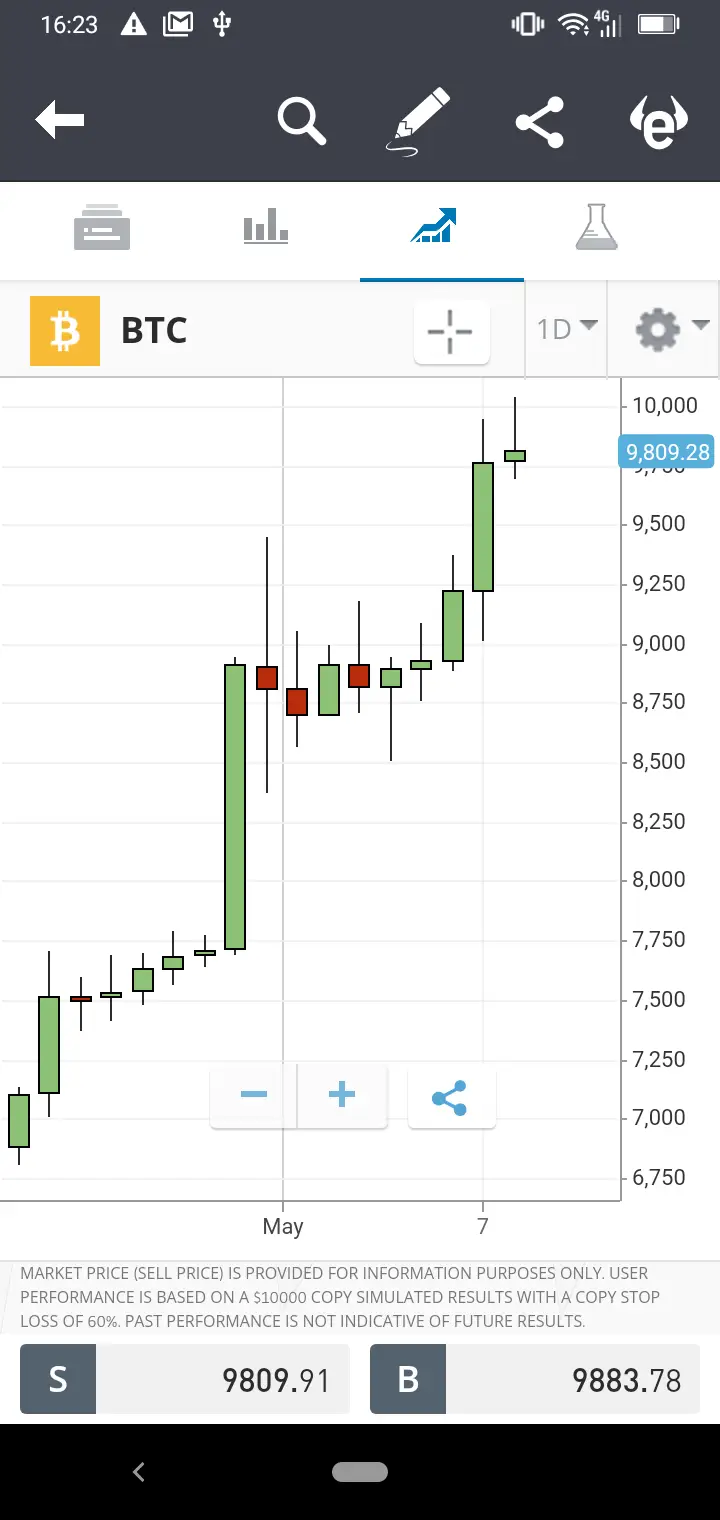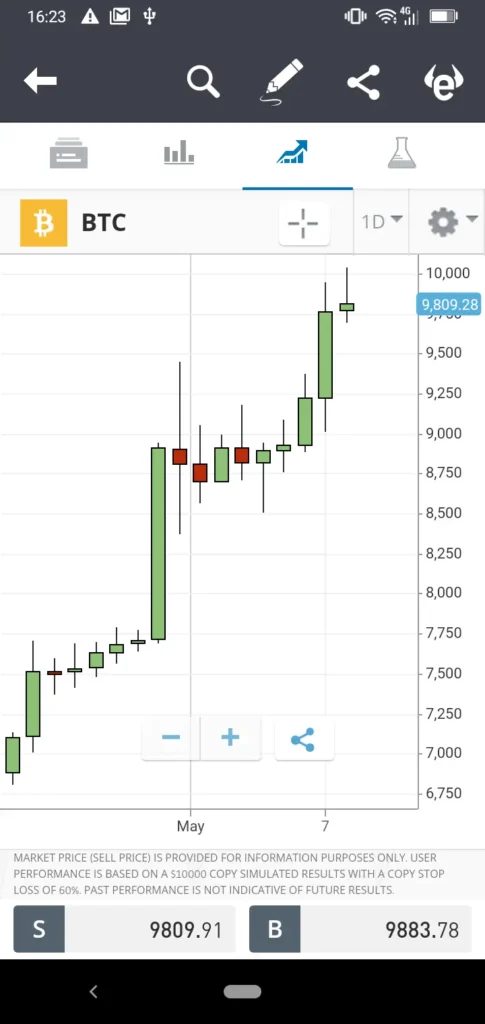 Account & User Management
When you're diving into the world of stock trading, the first step is often setting up your account. It's like building the foundation of a house; it needs to be strong and secure. Let's look a bit closer on this foundation:
User Registration & Verification Processes
When you're starting up with any app, you will need to create an account. But it's not just about picking a username and password. Here's a breakdown:
| Step | Description |
| --- | --- |
| Sign Up | Input your basic details: name, email, and preferred username. |
| Verification | Most apps will send you an email or SMS. Just click the link or input the code to verify it's really you. |
| Personal Details | Add more details like your address and phone number. This often helps in improving your security. |
Multi-factor Authentication for Security Purposes
You're dealing with your money so security is paramount. Multi-factor authentication (MFA) is like having a double-lock system. Even if someone guesses your password, they won't get in without the second key. Here's how it usually works:
| Method | How It Works |
| --- | --- |
| SMS Code | Receive a code on your phone every time you log in. |
| Authenticator App | Use apps like Google Authenticator to generate a code. |
| Biometrics | Use your fingerprint or facial recognition for added security. |
Profile Customization and Management
Your profile is the identity you use when trading. In your profile, you can often add a picture, set your preferences, and manage your personal details. Think of it as your personal trading dashboard, that you should tailor just for you.
User Interface & Experience
Once you've set up your account, it's all about the experience. Let's look more closely into what makes an app user-friendly:
Clean and Intuitive Design
An app's design can make or break your trading experience. Here's what you should look out for:
| Feature | Why It Matters |
| --- | --- |
| Clutter-free Layout | Too much information can be overwhelming. A clean layout helps you focus on what's important. |
| Intuitive Navigation | You should be able to find features easily, without hunting around. |
| Responsive Design | Whether you're on a phone, tablet, or computer, the app should look and work perfectly. |
Dark Mode and Accessibility Features
For those late-night trading sessions or simply because you prefer a darker aesthetic, dark mode is much appreciated by many traders. But, accessibility is also important. Features like larger text and voice commands can make trading accessible to everyone.
Language and Regional Settings
The world of trading is well spread out over our Globe. An app that caters to your language and region can make all the difference. Whether it's displaying prices in your currency or offering customer support in your language, these features ensure the app feels tailor-made for you.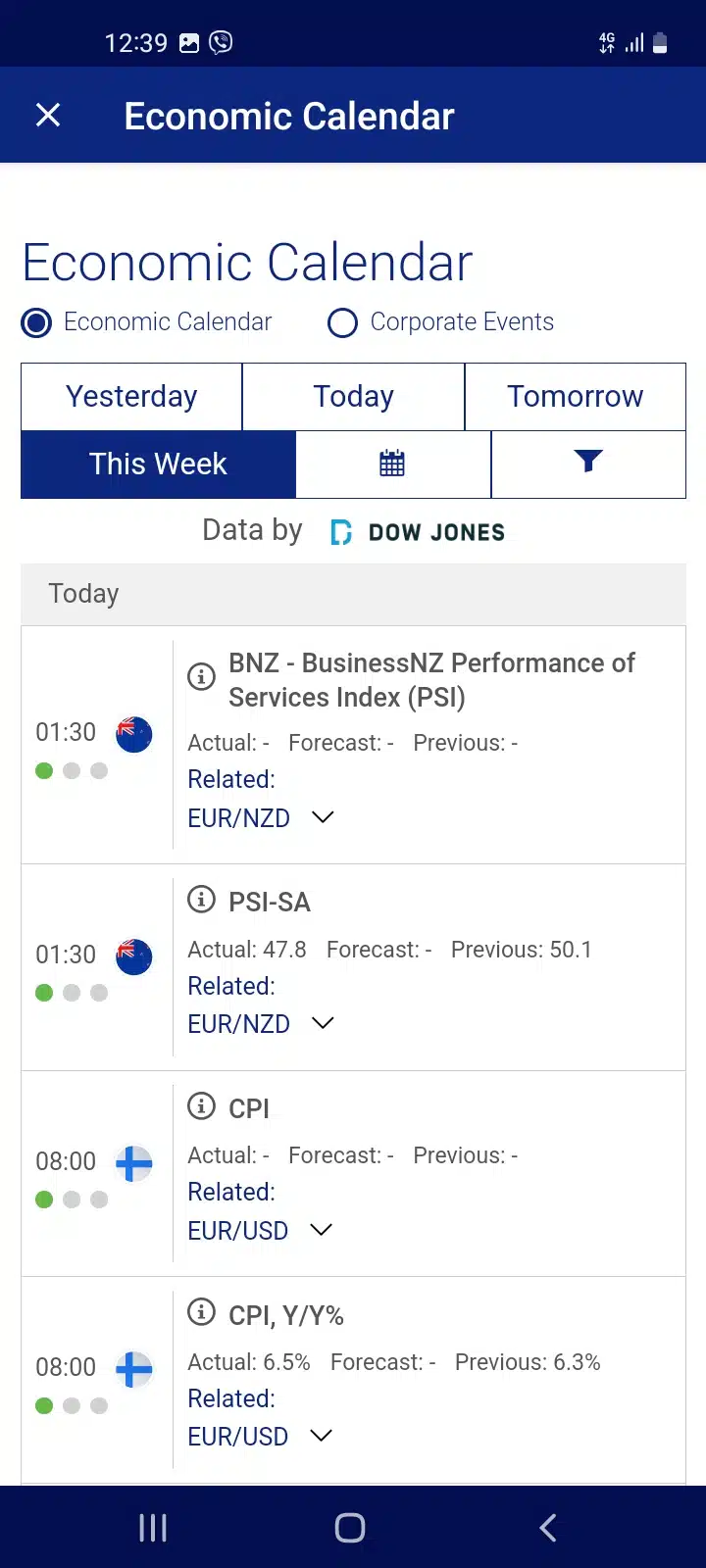 Market Overview Functions
Diving into the stock market without a clear overview is a bit like sailing without a compass. You need a clear view of what's happening in the market to make informed decisions. Let's explore the tools that give you this bird's-eye view:
Real-time Stock Price Tracking
In the fast-paced world of stocks, every second counts. Real-time tracking is essential for you to have the required knowledge. Imagine this: while others wait for updates, you're already making moves based on live data.
| Feature | Benefit |
| --- | --- |
| Live Tickers | Instantly see price changes as they happen. |
| Price Alerts | Get notified when a stock hits your target price. |
| Streaming Data | A continuous flow of data, makes sure you never miss a beat. |
Historical Data Visualization
History often holds the answers. By analyzing past trends, you often have much better chances of predicting future movements. Here's how it helps:
| Data Type | Usage |
| --- | --- |
| Price Charts | See how a stock has performed over days, months, or years. |
| Volume Graphs | Understand the correlation between stock price and trading volume. |
| Event Markers | Highlight key events that impacted stock prices, like earnings reports. |
Market Indices and Their Significance
Indices give you a snapshot of how the market is trading. Whether it's the FTSE 100 or the AIM, understanding these can be your guiding star.
| Index | What It Represents |
| --- | --- |
| FTSE 100 | Top 100 companies in the UK by market capitalization. |
| AIM | The UK's international market for smaller, growing companies. |
Sector-wise Market Performance
Not all sectors perform equally. While tech might be booming, retail could be lagging. Knowing about the performance in different sectors will help you to diversify your portfolio and thus manage risk.
| Sector | Why Monitor It |
| --- | --- |
| Technology | Rapid innovations can lead to high returns. |
| Energy | Influenced by global politics and environmental policies. |
| Healthcare | Often stable, but can surge with medical breakthroughs. |
Technical Analysis Tools
Technical analysis is one of the bases of trading. It's the science behind trading, that can help you to decode market patterns and thus make future predictions. Let's look closer at technical analysis tools:
Technical Indicators
These are the tools that can help you to understand the financial market's pulse. There are different indicators, e.g. moving averages and RSI, and each indicator offers unique insights.
| Indicator | What It Measures |
| --- | --- |
| Moving Average | Average stock price over a specific period. Helps spot trends. |
| RSI (Relative Strength Index) | Measures stock's speed and change of price movements. |
Read our extensive guide on technical indicators in stock trading apps here.
Chart Patterns and Their Interpretations
Patterns usually repeat in the stock market. Understanding these patterns can be your key to predicting future movements.
| Pattern | What It Signifies |
| --- | --- |
| Head and Shoulders | A reversal pattern that can signal a stock is about to change direction. |
| Double Top | Indicates a reversal after a strong upward trend. |
Predictive Analytics and Forecasting Tools
These tools take data and turn it into future predictions. It's like having a crystal ball, but backed by data. Sounds good, right? Make sure your stock trading app offers them!
| Tool | Function |
| --- | --- |
| Regression Analysis | Predicts the relationship between variables. |
| Time Series Forecasting | Predicts future stock prices based on past data. |
Importance of Volume and Price Momentum
Volume and momentum go hand in hand. High volume can indicate strong momentum, either upward or downward.
| Aspect | Why It's Crucial |
| --- | --- |
| Volume | Indicates interest in a stock. High volume can mean a big price move is coming. |
| Momentum | Shows the strength of a stock's movement. Helps traders decide entry and exit points. |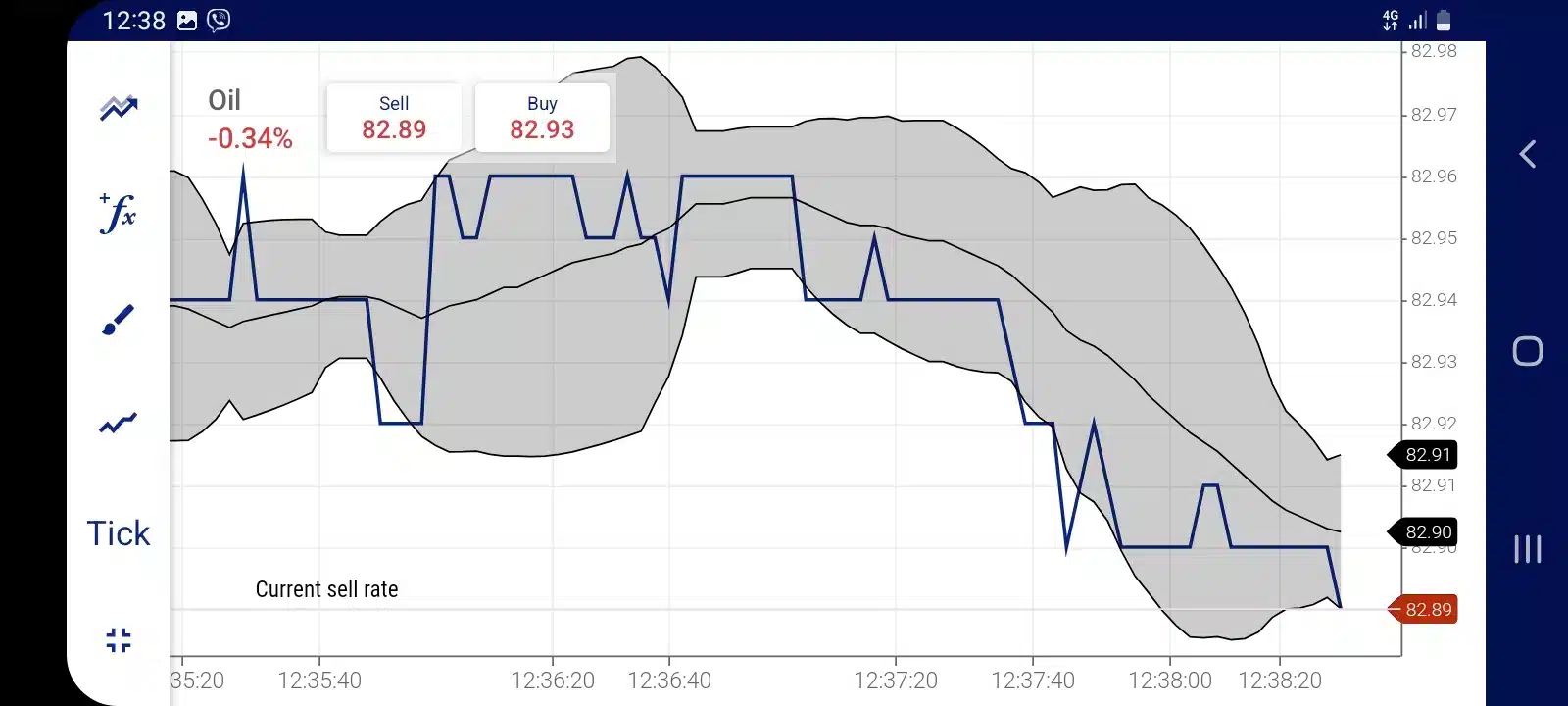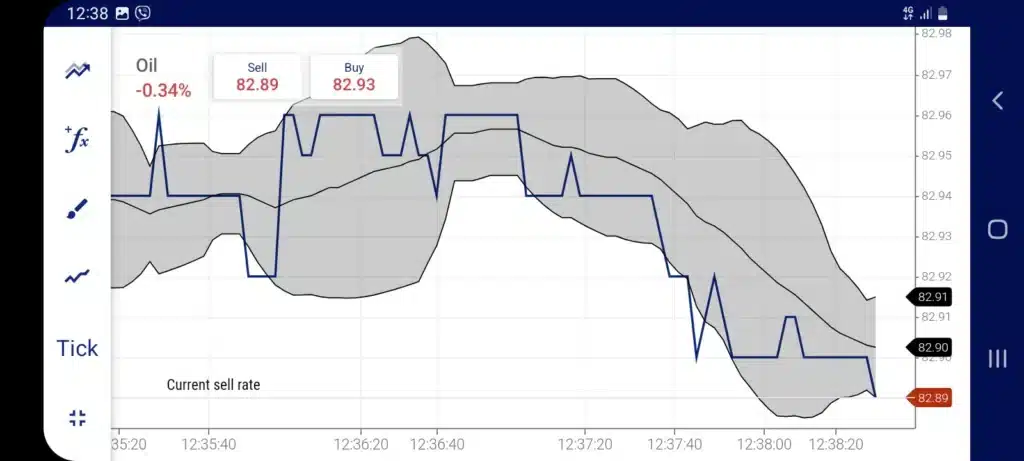 Trading Functionalities
Trading isn't just about buying low and selling high. It's a delicate ballet, with every step thoughtfully planned. Your stock trading app's capabilities are instrumental in this ballet, ensuring you never miss a step. Let's look into the core trading functionalities:
Buy/Sell Options
The core of trading is the simple act of buying and selling. But with the right tools, even this basic function can be optimized for maximum profit.
| Option | How It Elevates Your Trading |
| --- | --- |
| Market Order | Buy or sell instantly at the current market price. Perfect for those "I need it now" moments. |
| Limit Order | Set a specific price at which you want to buy or sell. It's like setting a trap and waiting for the market to walk into it. |
Stop-loss and Take-profit Settings
You can see these as your safety nets. They will help you to minimize your losses and maximize your profits.
| Setting | Why It's a Game-Changer |
| --- | --- |
| Stop-loss | Automatically sells a stock if its price drops to a certain level. It's like having a guardian angel watching over your investments. |
| Take-profit | Sells a stock once it reaches your desired profit level. Because sometimes, it's okay to cash in and celebrate. |
Margin Trading and Leverage Options
Want to increase your trading power? Of course you do, let's look at margin trading and leverage.
| Feature | Supercharge Your Trades By… |
| --- | --- |
| Margin Trading | Borrowing money to buy more stocks than you can afford. It's like using a slingshot to amplify your reach. |
| Leverage | Increasing your exposure to the market without increasing your capital. Imagine turning up the volume on your trades. |
Portfolio Management
Your portfolio will be the product of all your trades, both wins and losses. Managing the portfolio effectively is imperative for your success in trading. Let's explore:
Viewing and Managing Owned Stocks
Your stocks are your assets and keeping a close eye on them is extremely important.
| Functionality | Stay in the Driver's Seat by… |
| --- | --- |
| Stock Overview | Getting a snapshot of all your holdings in one place. It's like looking at a map of your trading world. |
| Individual Stock Analysis | Diving deep into each stock's performance. Understand its past to increase your chances of predicting its future. |
Performance Analytics
Numbers don't lie. Analyzing your portfolio's performance helps you understand what's working and what's not.
| Analytic | Sharpen Your Strategy by… |
| --- | --- |
| ROI (Return on Investment) | Measuring the profit or loss made on your investments relative to the amount spent. |
| Growth Over Time | Tracking how your portfolio's value has changed over days, months, or years. |
Diversification Tools
You probably have heard that you shouldn't put all your eggs in one basket. Diversifying your portfolio will make sure that even if one stock underperforms, others can pick up the slack.
| Tool | Spread Your Risks by… |
| --- | --- |
| Sector Allocation | Investing in stocks from different sectors. If tech is down, maybe healthcare is up. |
| Geographic Diversification | Spreading investments across different regions. Because while one market might slump, another might soar. |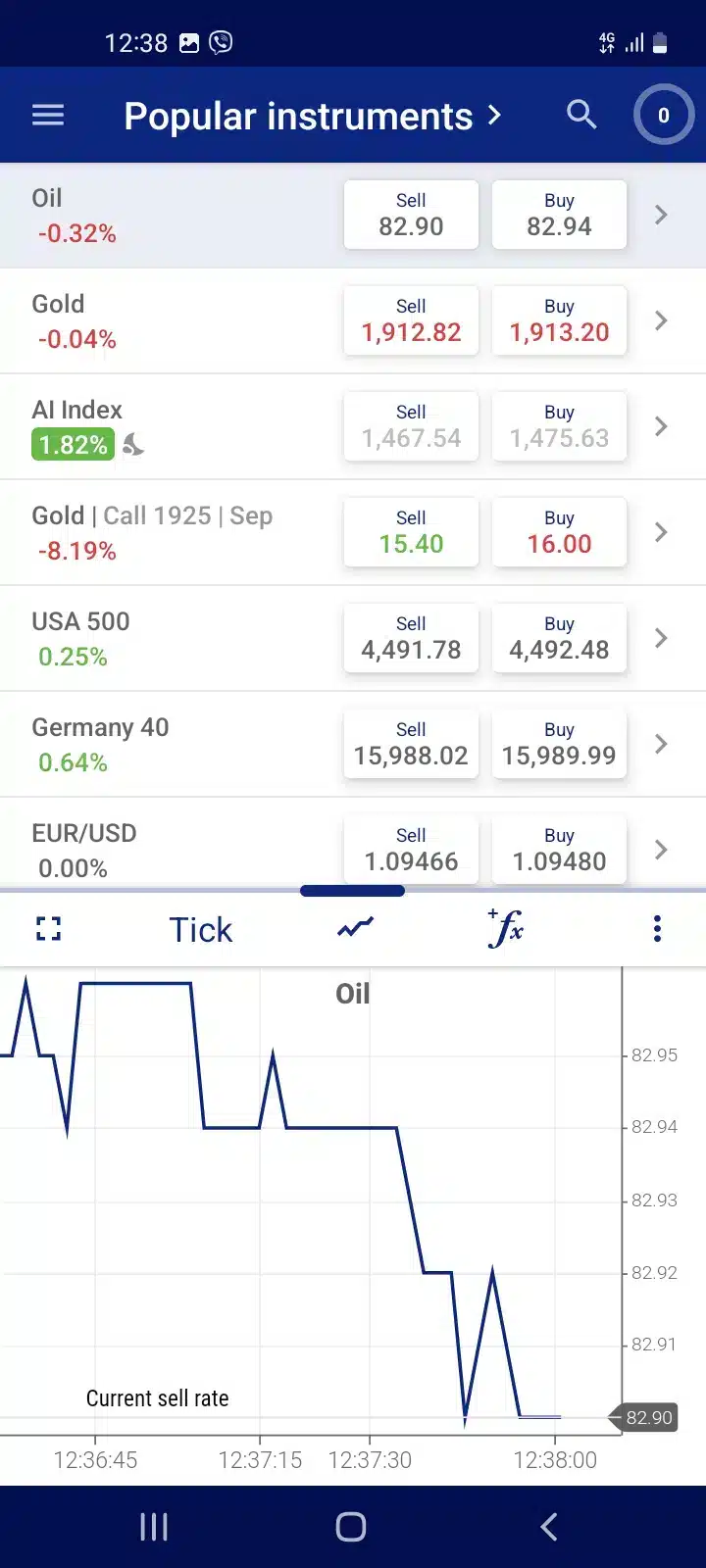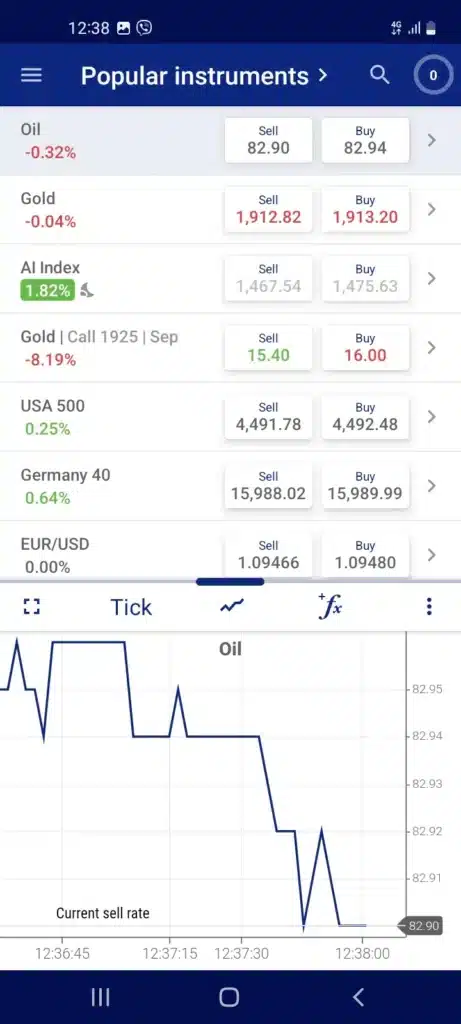 Educational Resources
At first, stock trading can feel overwhelming and really difficult with all the alternatives to buy and all the information at hand. But fear not! With the right educational resources, you can transform from a novice to a seasoned trader. Let's explore the tools that can ease your learning process:
Tutorials for Beginners
Remember your first day at school? Stock trading has its own learning curve, and tutorials are your first step.
| Resource | Kickstart Your Journey by… |
| --- | --- |
| Step-by-step Guides | Understanding the basics of trading, from market orders to portfolio management. |
| Interactive Demos | Practicing trades in a risk-free environment is crucial. Treat it like a sandbox where you can play around and make sure to learn from your demo trades. |
Webinars and Expert Sessions
Learning from the best can give you a head start in your trading journey.
| Session Type | Elevate Your Knowledge by… |
| --- | --- |
| Live Webinars | Engaging with experts in real-time, asking questions, and getting instant feedback. |
| Recorded Sessions | Revisiting expert advice at your own pace, ensuring you don't miss a beat. |
Glossary of Trading Terms
The stock market has its own language. And to succeed, you need to speak it fluently.
| Term | Decode the Market by… |
| --- | --- |
| Bull & Bear | Understanding market trends. Is the market optimistic (bull) or pessimistic (bear)? |
| Dividends | Grasping the profits shared by companies with their shareholders. |
News & Updates
In the ever-evolving stock trading market, staying updated is not just an advantage; it's a necessity. The latest news can influence market trends, and being in the know can be the difference between profit and loss. Let's look closer at the tools that keep you informed:
Real-time News Integration
The stock market waits for no one. If you have access to real-time news you know that you're always up to date regarding information. This is a must-have in your stock trading app.
| Feature | Stay Ahead of the Curve by… |
| --- | --- |
| Live News Feeds | Getting instant updates on market-moving events. |
| Customizable Alerts | Tailoring news alerts to your interests, ensuring you only get what matters to you. |
Market Trend Analysis
To understand in which direction the market is most probably heading can greatly help you to make more successful trades.
| Analysis Type | Navigate the Market by… |
| --- | --- |
| Historical Trends | Studying past market movements to predict future trends. |
| Predictive Analysis | Using data-driven tools to forecast market directions. |
Expert Opinions and Editorials
Sometimes, raw data isn't enough for you. Expert insights can give you an even deeper understanding of market trends.
| Opinion Type | Deepen Your Understanding by… |
| --- | --- |
| Expert Columns | Gaining insights from seasoned traders and market analysts. |
| Editorial Reviews | Understanding the bigger picture, from market policies to global events affecting trading. |
Social Trading & Community Features
Due to technological development, trading isn't just a solitary endeavor anymore. Social trading features allow you to get hold of the wisdom of seasoned traders and/or like-minded traders. Let's look a bit closer at the possibilities given by social trading:
Following Top Traders
Think about the possibility of peeking into the strategies of successful traders. That is now possible.
| Feature | Boost Your Strategy by… |
| --- | --- |
| Trader Profiles | Exploring the portfolios and strategies of top traders. |
| Performance Metrics | Gauging the success rate and consistency of seasoned traders. |
Community Discussions and Forums
A problem shared is a problem halved. In community forums you can get advice, participate in discussions, and share experiences with other traders.
| Forum Type | Expand Your Horizons by… |
| --- | --- |
| Discussion Threads | Engaging in lively debates about market trends and strategies. |
| Q&A Sections | Seeking advice and sharing your own expertise with fellow traders. |
Copy Trading Options
Why reinvent the wheel when you can learn from the best?
| Option | Trade Smartly by… |
| --- | --- |
| Auto-copy | Automatically replicating the trades of successful traders. |
| Customizable Limits | Setting your own limits while leveraging the strategies of top traders. |
Notifications & Alerts
In the fast-paced world of stock trading, timing is everything. Notifications and alerts will help you to be informed and ready to act at the right point in time.
Price Alerts
The market is always on the move. Price alerts are a helpful feature to keep up with the movements in the market.
| Alert Type | Stay on Top of Your Game by… |
| --- | --- |
| Threshold Alerts | Getting notified when a stock hits a specific price point. |
| Percentage Change | Receiving alerts when a stock's price changes by a set percentage. |
Market News Notifications
Knowledge is power. Put on market news notifications to keep updated with the latest market news.
| Notification | Make Informed Decisions by… |
| --- | --- |
| Breaking News | Receiving instant updates on major market-moving events. |
| Daily Roundups | Starting or ending your day with a summary of key market events. |
App Updates and New Feature Rollouts
Your stock trading app is always evolving and it is often a good idea to update it regularly to get the advantages of app updates.
| Update Type | Enhance Your Trading Experience by… |
| --- | --- |
| Feature Additions | Exploring new tools and functionalities as they roll out. |
| Bug Fixes | Ensuring your app runs smoothly with regular updates. |
Integration with Other Platforms
Your stock trading app should play well with other platforms, offering you a seamless experience when changing between platforms.
Syncing with Desktop Platforms
Trade on the go or from the comfort of your desk. Seamless syncing will make sure that you're always in control.
| Feature | Trade Your Way by… |
| --- | --- |
| Real-time Sync | Picking up where you left off, whether on mobile or desktop. |
| Cross-platform Tools | Using the same tools and features across devices. |
Integration with Banking Apps
Your finances, all in one place.
| Integration | Simplify Your Finances by… |
| --- | --- |
| One-click Transfers | Transferring funds between your bank and trading account with ease. |
| Financial Overviews | Viewing your overall financial health, from bank balances to stock portfolios. |
API Access for Third-party Tools
Did you know that you can customize your trading experience by integrating third-party tools? Research what tools are available and make use of them.
| API Feature | Elevate Your Trading by… |
| --- | --- |
| Data Access | Pulling in data from other tools and platforms. |
| Custom Tools | Integrating specialized tools tailored to your trading style. |
Customer Support
Having a reliable support system is invaluable when trading stocks. Whether you're facing technical glitches or seeking guidance, customer support ensures you're never left in the lurch. Let's look closer at the support features that truly make a difference:
Live Chat Options
Immediate assistance, just a click away.
| Feature | Navigate Challenges by… |
| --- | --- |
| Instant Responses | Getting real-time solutions to your queries. |
| 24/7 Availability | Knowing support is always there, no matter the hour. |
FAQ and Troubleshooting Guides
Empower yourself with knowledge.
| Resource | Self-help Your Way Through by… |
| --- | --- |
| Detailed FAQs | Finding answers to commonly asked questions. |
| Step-by-step Guides | Resolving common issues without waiting for support. |
Feedback and Complaint Mechanisms
Your voice matters, use it when needed.
| Mechanism | Shape Your Trading Experience by… |
| --- | --- |
| Feedback Forms | Sharing your insights to improve the platform. |
| Dedicated Complaint Channels | Ensuring your concerns are heard and addressed promptly. |
Security & Privacy
Security isn't just a feature; it's a necessity when your money is at stake. Protecting your investments means both safeguarding your data and funds as well as ensuring your privacy. Let's look at some ways of safeguarding your trading experience:
Data Encryption Methods
Your data, locked away from prying eyes.
| Method | Trade with Peace of Mind by… |
| --- | --- |
| SSL Encryption | Ensuring data transmitted between you and the platform is secure. |
| End-to-end Encryption | Making sure only you and the intended recipient can access the data. |
Regular Security Audits
Constant vigilance for a safer trading environment.
| Audit Type | Stay Protected by… |
| --- | --- |
| Internal Audits | Regular checks by the platform's security team. |
| External Audits | Independent assessments to ensure no vulnerabilities are overlooked. |
User Data Privacy Policies
Your data, your rules.
| Policy | Maintain Control by… |
| --- | --- |
| Transparent Usage | Knowing exactly how your data is used. |
| Opt-out Options | Choosing what data you share and with whom. |
Payment & Withdrawal Options
Whether you're funding your account or cashing out your profits, seamless transactions can make all the difference. Let's look at the payment features that stock trading apps should offer you:
Supported Payment Methods
Diverse options for every trader.
| Method | Trade Your Way by… |
| --- | --- |
| Bank Transfers | Directly moving funds between your bank and trading account. |
| Credit/Debit Cards | Quick and convenient payments at your fingertips. |
| E-wallets | Using digital wallets like PayPal or Skrill for faster transactions. |
Withdrawal Limits and Processing Times
Your money, when you want it.
| Feature | Access Your Funds by… |
| --- | --- |
| Flexible Limits | Choosing how much you wish to withdraw, from small amounts to large sums. |
| Quick Processing | Getting your funds swiftly, without unnecessary delays. |
Transaction Fee Structures
No hidden surprises.
| Fee Type | Trade Smartly by… |
| --- | --- |
| Fixed Fees | Knowing the exact cost of each transaction. |
| Percentage-based Fees | Paying fees based on the transaction amount, ensuring fairness. |
Customizability & Advanced Features
Every trader has unique needs and so have you. Customizability and advanced features will allow you to tailor your trading experience to your specific needs. Let's look at the tools that put you in the driver's seat:
Personalized Watchlists
Your interests, front and center.
| Feature | Stay Focused by… |
| --- | --- |
| Custom Lists | Tracking stocks that matter most to you. |
| Real-time Updates | Receiving instant notifications on your watchlist items. |
Advanced Charting Tools
More visual insights for even more informed decisions.
| Tool | Analyze Trends by… |
| --- | --- |
| Candlestick Charts | Understanding price movements in detail. |
| Comparative Analysis | Comparing multiple stocks or indices on a single chart. |
Learn more about charting tools in stock trading apps here.
Algorithmic Trading Options
Automation for precision and efficiency.
| Option | Trade Smartly by… |
| --- | --- |
| Custom Algorithms | Designing trading strategies tailored to your goals. |
| Backtesting | Testing your algorithms against historical data before going live. |
Regulations & Compliance
Maybe we should have covered this earlier in the article. That your stock trading app adheres to financial regulations make sure that it is credible and reliable. Here you will see our recommendation on the best and correctly regulated stock trading app in the UK. Let's learn some more about the world of compliance:
Adherence to UK Trading Regulations
Safety first, your app should be regulated by FCA (Financial Conduct Authority).
| Regulation | Trade Confidently by… |
| --- | --- |
| FCA Guidelines | Knowing your platform adheres to the Financial Conduct Authority's standards. |
| MiFID II | Understanding how the Markets in Financial Instruments Directive impacts your trades. |
Licensing and Certifications
Proof of credibility.
| License | Ensure Trustworthiness by… |
| --- | --- |
| Broker Licenses | Verifying the platform's authorization to operate in the UK. |
| International Certifications | Checking for global standards and recognitions. |
Regular Compliance Checks
Continuous adherence for sustained trust.
| Check | Stay Protected by… |
| --- | --- |
| Internal Audits | Regular self-assessments by the platform. |
| External Reviews | Third-party evaluations to ensure unbiased compliance. |
Reviews & Ratings
Word of mouth in the digital age. Reviews and ratings offer valuable insights from fellow traders and experts, these can give you valuable insights.
User Reviews and Feedback
Real experiences that can give you real insights.
| Review Type | Choose Wisely by… |
| --- | --- |
| User Testimonials | Learning from the experiences of fellow traders. |
| Feedback Mechanisms | Understanding areas of improvement based on user suggestions. |
Expert Reviews and App Comparisons
Professional insights for an edge.
| Review | Stay Ahead by… |
| --- | --- |
| Expert Analyses | Diving deep into detailed app evaluations by industry professionals. |
| Comparative Studies | Weighing pros and cons by comparing multiple apps side by side. |
App Ratings on Various Platforms
A quick gauge of app quality.
| Platform | Make Quick Decisions by… |
| --- | --- |
| App Store | Checking overall ratings and recent reviews. |
| Google Play | Gauging user satisfaction based on star ratings and feedback. |
Additional Features
Beyond the basics, stock trading apps often offer additional features that can enhance your trading experience.
Mobile App vs. Desktop Features
Trade your way, anytime, anywhere.
| Platform | Maximize Flexibility by… |
| --- | --- |
| Mobile App | Trading on the go with a streamlined interface. |
| Desktop Platform | Diving deep with comprehensive tools and larger screen real estate. |
Offline Mode Functionalities
To be able to stay connected, even without the internet could often be a useful feature.
| Functionality | Trade Uninterrupted by… |
| --- | --- |
| Data Sync | Resuming where you left off once back online. |
| Local Trades | Making decisions offline, with execution once reconnected. |
Cloud Backup and Data Recovery
To keep your data safe, this should be offered by your stock trading app.
| Feature | Trade Worry-Free by… |
| --- | --- |
| Automatic Backups | Ensuring your data is always saved in real-time. |
| Recovery Options | Retrieving lost data with ease. |
Conclusion
There you have it, a long list of features that you will look for when choosing a stock trading app and that you need to master when you've chosen the app. The right tools can make all the difference by helping you to make informed decisions when stock trading.