Tirupati Graphite, Blencowe Resources, Marula Mining, and GreenRoc Resources could see significant share price growth through 2023.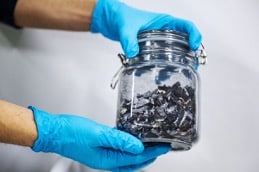 This is my prediction: graphite is the new lithium; or more accurately, graphite will become the new lithium over the next couple of years. Graphite is just as essential for the EV revolution and green tech.
Graphite in brief
Graphite is a form of carbon found either as crystal flakes or as a mass, and constitutes the third naturally occurring form of carbon, the others being coal and diamond. Graphite's structure is unique as it works as an excellent electrical conductor, maintains strength at high temperatures, and is resistant to corrosion.
The non-metal is a core material in both the renewable energy and battery metal markets. For context, every EV requires circa 40-60kg of graphite, roughly 40 times more than the required lithium. Tesla CEO Elon Musk, who has previously argued that lithium mining is for those who like to make money, has also enthused that li-ion batteries 'should be called nickel-graphite' for their relative weights.
Standard graphite must be made into spherical graphite if it is to be used in the anodes within lithium-ion batteries which act as the power source of EVS. This is done by refining flake graphite into ultra-high purity microscopic spheres.
Like lithium, graphite is not traded on commodity exchanges, but is instead valued by averaging offtake agreements. This is because like lithium, graphite is typically non-fungible, and purity, size, crystallinity, and total processing costs all affect the final sale price. Spherical graphite commands a high price premium, costing more than three times as much as standard graphite.
Currently, the li-ion battery market accounts for circa 35% of global graphite supplies, but to meet the needs of current car manufacturer plans, the global supply needs to double in just five years. This is unlikely to be possible, especially as investors shy away from opening up new operations through the recession.
Like Lithium, China controls much of the global supply, by some accounts as much as 70%. Western countries are now attempting to develop their own mines and processing facilities but remain even further behind than with lithium.
Graphene potential
An important side note is the future potential of graphene. Graphene is a material developed from breaking graphite down into one-atom thick sheets of carbon and many predict it could become a world-changing material.
It's the globe's first 2D material, ten times lighter and 100x stronger than steel, is elastic, transparent, and can carry heat and conduct electricity better than copper. Its ductile properties are so exceptional that it comes close to superconductor levels, without needing to be either heated or cooled.
Top 4 graphite stocks for 2023
As I have compared graphite stocks to lithium stocks, I think it's fair to issue a caveat on lithium investing; I have previously championed Premier African Minerals, Kodal Minerals, Pilbara Minerals, and Bacanora Lithium, all of which have brought handsome rewards over the years. And I believe several small cap graphite miners to be where these companies were only a couple of years ago.
However, I did not expect all four to become so profitable; investing in exploratory small-cap miners is risky, and things often do go wrong. This isn't a warning about these graphite stocks in particular, but a reminder that diversifying investments over sectors, size, and location is no bad idea.
I have included links to past research pieces in this article, though please note that some data may now be out of date.
That being said: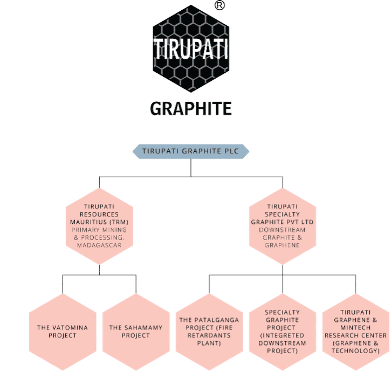 1. Tirupati Graphite (LON: TGR)
TGR has plans to become a fully integrated graphite and graphene producer with operations in Madagascar and India and has ambitions to become a world-leading benchmark flake graphite company.
The company operates two key Madagascar-based projects: Sahamamy and Vatomina. Mining permits have been issued across a 33 square kilometre area lasting for 40 years, and the projects are connected by highways to both capital city Antananarivo and the nearby Tamatave port.
Its first plant is now producing 3,000 tonnes per annum (TPA), and the company expects to develop to 81,000TPA production from the twin projects in stages over the next four years, of high-quality flakes of up to 96% purity, of which 60% will be jumbo sized.
At Vatomina, the current defined mineral estimate under JORC implies a total graphite reserve of 852,000 tons with a mine life of 14 years based on planned 60,000TPA production capacity. At Sahamamy, the same dataset shows total graphite of 296,800 tons, also with 14 years of mine life assuming a ramp up to 21,000TPA production capacity.
On 5 December, TGR reported a successful £5 million fundraise through a share placement at 35p per share (a 18.57% discount at the time). £3.5 million is to be used to fund the acquisition of Suni Resources SA from Battery Mineral Ltd, a deal originally announced in mid-2021.
The deal includes the rights to The Balama Central and Montepeuz projects based in Mozambique, both of which are fully licensed for construction to 150,000TPA flake graphite production capacity, and which have already benefitted from significant infrastructure investment on site.
With 152 million tons of JORC 2012 reserves and resources established across the two sites, there is more than 13 million tons of high-quality flake graphite to be mined, making the acquisition 'transformational for the company.'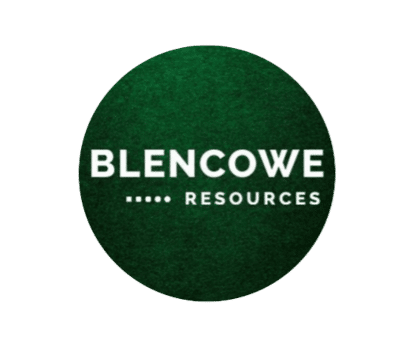 2. Blencowe Resources (LON: BRES)
BRES owns a 100% interest in the Orom-Cross Graphite Project, which it quietly acquired back in April 2020 in the most fearful days of the pandemic. Located in Northern Uganda, the tenements cover some 520,000 hectares, with easily accessible graphite, up to 75% of which is premium jumbo-large size.
BRES has conducted two diamond drilling programmes, one of 2,200m and the second of 2,000m to deliver a JORC 2012 code standard indicated resource. It's also completed a pre-feasibility study on the initial expected 14 years of mine life in July 2022, including operations, processing, logistics, and sales.
The JORC 2012 Mineral Resource currently stands at 24.5Mt of graphite at a 6.0% in situ average grade. And metallurgical work shows that the Orom-Cross large flake graphite is upgradable to a 96-97% purity concentrate.
Further, the company has commenced its definitive feasibility study, with a target to complete by year-end calendar 2023. Ultimately, Blencowe plans to decide whether to mine in H1 2024, provide funding options in H2 2024, and commence first production in 2025.
However, the capex expenditure required to build an initial plant and infrastructure stands at $62 million. Blencowe is now working through the possible funding options as part of the definitive feasibility study, with further updates to come through 2023.
On 16 January, BRES announced it had sent 20kg of concentrate by air to experts at the Wuhan University of Technology to begin immediate preliminary testing ahead of the soon to be sent 100kg bulk samples. An additional 5kg was sent to US-based firm American Energy Technologies for further testing, and to confirm it can be upgraded to a battery-grade product.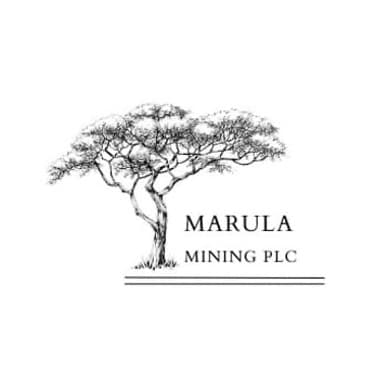 3. Marula Mining (AQSE: MARU)
For the sake of clarity, Marula's key project is its Blesberg Lithium and Tantalum Mine, where recent preliminary assay results back with an average grade of 6.10% Li2O on the initial tonne of material analysed, with lithium grades of 6.25% Li2O reported in the first 520kg bulk sample.
The company estimates there are initial stockpiles of between 280,000 tonnes and 400,000 tonnes of material, which could be processed at very low cost, having been established over 80 years of intermittent operations at the site.
Accordingly, the company has entered into an agreement with Southern Jade Resources Pty Limited, a South African based subsidiary of global commodity group Traxys SARL, for the advance of US$5 million against sales of high-grade lithium ore from these existing stockpiles in late October. The first tranche has already been advanced, allowing MARU 'to fund 100% of the first phase capital costs and working capital costs to develop the necessary mine infrastructure and get Blesberg into production.'
However, the miner has also entered into a binding head of agreement with Kusini Gateaway Industrial Park Ltd, securing a 73% commercial interest in the Bagamoyo Graphite Project in Tanzania. The Project extends over some 180 hectares and comprises 22 granted graphite mining licenses.
MARU's new licences are valid for seven years and are close to already proven graphite mines. Phase 1 exploration is due to start soon, though production will likely require a strategic partner to invest,.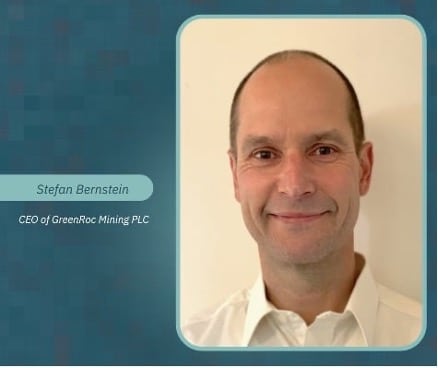 4. GreenRoc Mining (LON: GROC)
GreenRoc's flagship is the Amitsoq Graphite Project in the South of Greenland, where independent test work has confirmed that the deposit's graphite can be upgraded to >99.95% purity and can be processed into spherical graphite.
Moreover, GreenRoc argues that given 'the consistency of the very high graphite grades in both of the LGL and UGL ore bodies coupled with their simple architecture…mine planning and the mining operations (are) relatively simple and straightforward from a mining-technical viewpoint and with a minimum of waste rock produced.'
Its 2023 Mineral Resource Estimate comprises a total inferred, indicated, and measured JORC Resource for Amitsoq of 23.05 million tonnes at an average grade of 20.41% Graphitic Carbon, giving a total graphite content of 4.71 Mt. For context, this leaves Amitsoq with a resource almost three times the original MRE and cements the deposit as one of the very highest grades globally.
CEO Stefan Bernstein now believes that GreenRoc is 'heavily undervalued,' given the 'strong value fundamentals.' These include the overarching graphite supply gap — again, covered in detail extensively both here and elsewhere — and the 'truly world class' Amitsoq project that he predicts 'may well be the best deposit in the European realm.'
This article has been prepared for information purposes only by Charles Archer. It does not constitute advice, and no party accepts any liability for either accuracy or for investing decisions made using the information provided.
Further, it is not intended for distribution to, or use by, any person in any country or jurisdiction where such distribution or use would be contrary to local law or regulation.