Galileo Resources, like Li3, may be undervalued by a risk-averse market. The best time to buy is often at the start of the story.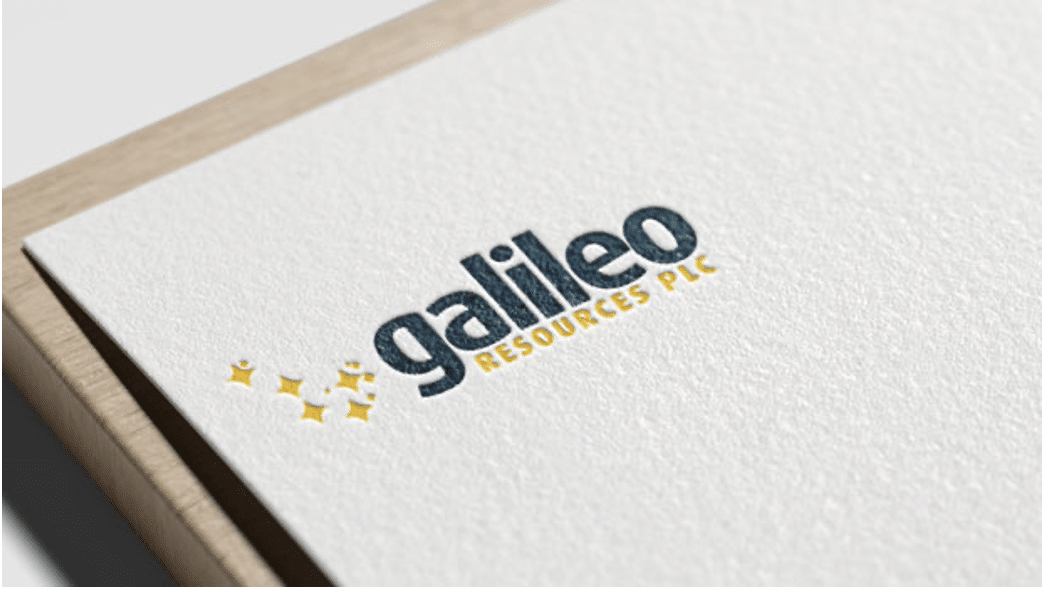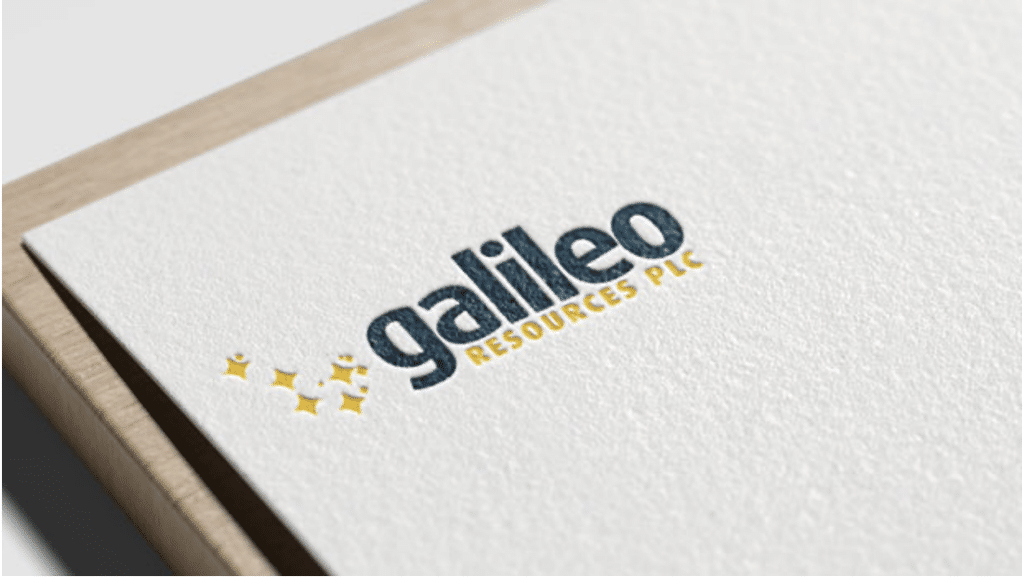 Galileo Resources shares have fallen by just over 5% over the past five years — changing hands for 1.11p per share, down from 1.48p in April 2023.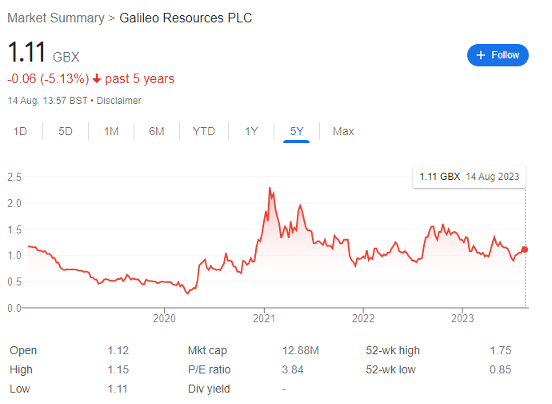 Galileo has its fingers in all sorts of pies, but the only one I care about is its 29% interest in the Sinamatelli licences, which includes the Kamativi Lithium Project. It also has the option to earn an additional 51% interest in the projects (for a total of 80%), by spending a combined total of $1.5 million on exploration in the project areas by 21 January 2024.
The Kamativi Exclusive Prospecting Order (EPO) covers a whopping 520 square kilometres in western Zimbabwe.
For perspective, the licence is adjacent to the former Kamativi mine and hosts strike extensions to the former mining district which produced over 37,000t of tin and tantalum from 27Mt of tin-lithium-caesium-tantalum bearing pegmatites between 1936 and 1994.
And in 2018, Chimata Gold Corporation announced a NI 43-101 compliant Indicated Mineral Resource of 26.3Mt at 0.58% Li2O, 493 ppm SnO2, 41 ppm Ta2O5 & 65 ppm Nb2O5, for this Kamativi tailings project.
Consider the wider picture of Kamativi and how this project fits into the wider picture here.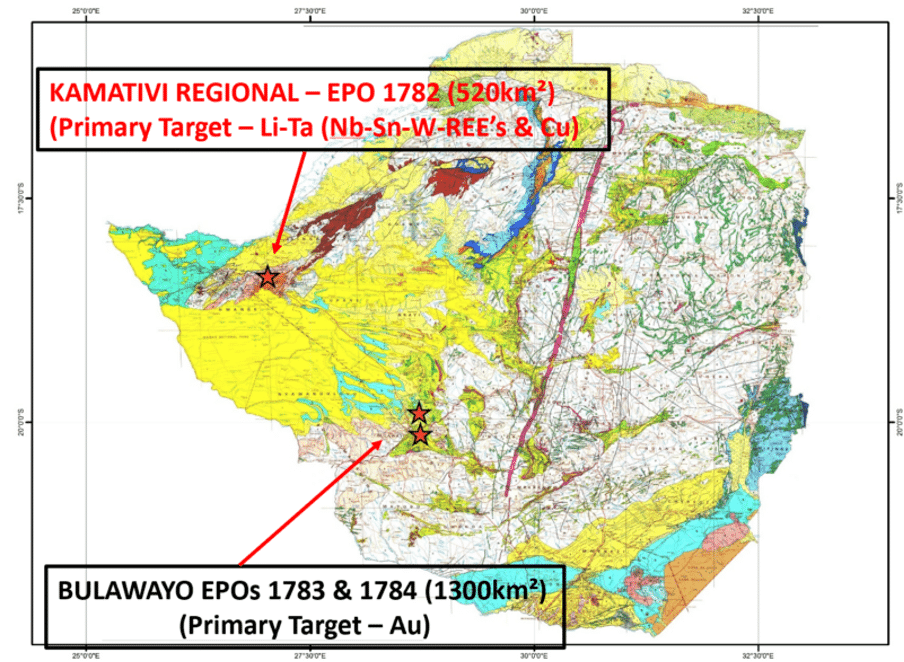 There are three key updates to consider regarding Kamativi:
On 23 March 2023, Galileo Resources informed investors of 'new discoveries,' or in other words, 'the delineation of a number of significant lithium, tin and rare earth element anomalies all of which warrant further immediate investigation.' Apparently plain English is beyond exploratory companies to use.
But in essence, four priority zones were identified for further follow-up, with CEO Colin Bird commenting that 'we committed to a substantial reconnaissance programme over all the potentially prospective lithium terrain on the Licence comprising stream sediment, rock chip and soil sampling, with 4,359 samples collected of which 1,282 were sent for laboratory analysis. This programme has identified several significant targets…this initial campaign has been extremely encouraging pointing us to a number of high potential areas associated with the productive Kamativi pegmatite terrain.'
Zone 1 seemed particularly promising, comprised of pegmatite swarms with individual pegmatites up to 30m wide, with a coherent Li-Cs-Nb-Sn-W-Ga-Rb- total rare earth element (TREE) in soil anomaly extending over 1.2km with a width of 300 to 500m and a peak Li in soil content of 880ppm, with a further 1.5km extension with peak Li in soil content of 1,000ppm.
Further rock chip samples from the zone reported up to 0.4% Sn and stream sediment sampling saw total rare earth elements peaking at 0.80%. The CEO appointed a CSA Global consultant to analyse the results and consider next steps — with the next news coming out on 24 July.
The company announced that 'the first two holes of the recently commenced drill programme over the Kamativi lithium-tin target in Zimbabwe have intersected multiple pegmatite dykes, some over substantial widths':
The first two angled holes from the planned 11-hole programme intersected multiple pegmatite zones up to 18m in downhole width, with the longest running from 28.3m to 46.3m in hole KSDD001.
Preliminary core analysis by pXRF analysis showed low K/Rb ratios in many of the pegmatites, including the widest one, which is often indicative of lithium-bearing LCT pegmatites.
Galileo planned to send split drill core for quick indicative lithium analysis to a Zimbabwe laboratory, followed by full multielement analysis at the ALS laboratory in Johannesburg.
Bird was more enthusiastic with these concrete results, noting that Galileo is 'pleased with the thickness of the pegmatite intersections and are highly encouraged by the low potassium/rubidium ratios which academia and past practice shows to be often strongly indicative of lithium presence' — while also highlighting that the drilling programme had, in relative terms, only just begun to get started.
And then on 10 August, the company announced that lab analysis had confirmed that 'the presence of lithium mineralisation over a significant width in the first hole completed at the Kamativi Project.'
Highlights included:
Peak values of 4m @ 1% Li2O from 35m downhole depth, including an intercept of 1m at 2.04% Li2O within an 18m-wide pegmatite.
Additional pegmatites with similar mineral characteristics to hole KSDD001 were identified elsewhere in the same hole and in subsequently completed holes, with further sampling underway.
Sampling in hole KSDD001 ended in mineralisation, and recent results from soil sampling and visual analysis indicated an extension of the original anomaly over a considerable distance.
Completion of detailed mapping coupled with the results from KSDD001 showed a large target area never previously evaluated that will require additional drilling and an extension of the planned drill programme.
Bird now seems positively beaming — saying that 'a new lithium discovery in the Kamativi region represents a significant find particularly in view of the historic mining and lithium potential in the region, and the intersection of high-grade lithium in our first hole is particularly pleasing.' Importantly, surveys and mapping identified multiple pegmatites with swarms extending more than 4km in strike.
Like Li3, this is very early days — but taking a speculative position within a wider portfolio of early stage exploratory lithium shares may be rewarding.
This article has been prepared for information purposes only by Charles Archer. It does not constitute advice, and no party accepts any liability for either accuracy or for investing decisions made using the information provided.
Further, it is not intended for distribution to, or use by, any person in any country or jurisdiction where such distribution or use would be contrary to local law or regulation.