eEnergy shares could still be undervalued after their share price rise. An asset sales remains close.
eEnergy Group (LON: EAAS) shares shot up by 43.75% to 5.75p yesterday — on a +12 million volume — after announcing that long-time partner Luceco has decided to take the relationship a step further.
In a bright spot in a market seemingly plagued with endless downside, it's nice to see that at least one company is enjoying some well-deserved success. And there could be more to come.
For context, EAAS shares were changing hands for 6.75p at one point in pre-market trading, and the stock was trading for as much as 7.20p as recently as August.
Let's dive in.
eEnergy Group: interim results
12 month interims were released on 28 September – accounting to 30 June 2023. Revenue rose by 50% to £33.2 million — with energy services revenue up by 87% to £19.5 million — and adjusted EBITDA up by 55% to £4.7 million.
Adjusted profit before tax increased by 34% to £2.7 million, with non-adjusted profit before tax at £1.1 million — a huge improvement compared to the £2.2 million loss of FY22.
Operationally, the company:
launched eSolar with 29 MW under Heads of Terms or signed contract as at 30 June 2023, up 226% year-on-year
completed a new €5 million two-year project funding facility with Solas Capital AG to finance LED lighting projects in Ireland
increased its ownership in subsidiary, eEnergy Insights to 100%, which holds the Group's MY ZeERO smart metering and analytics platform
signed a contract with Tudor Grange Academies Trust worth £3 million for onsite solar generation
At the time, CEO Harvey Sinclair enthused that 'We have expanded into new market segments and built strong platforms in eSolar and eCharge which are expected to be key growth drivers of the business going forward… achieved a significant milestone in the year in reaching profitability. The signing of Tudor Grange post period end demonstrates the sales team's cross selling abilities, and our Forward Order Book remains strong, standing at £27.5 million.'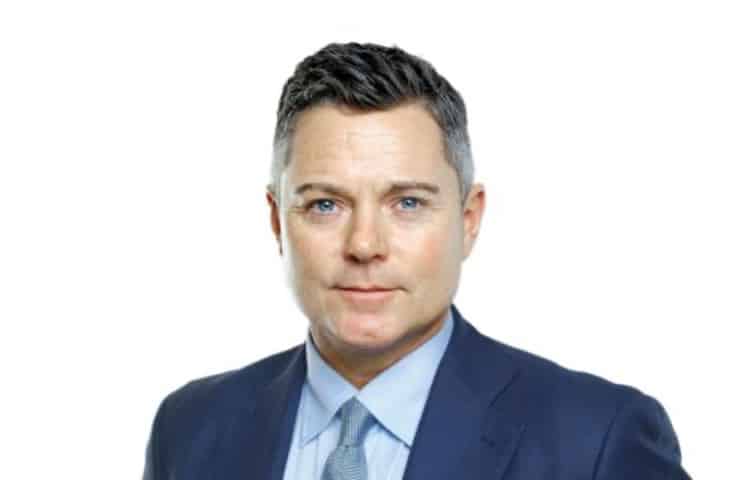 The CEO also noted that the company's growing market position was 'creating larger project opportunities and Management are focused on improving cash generation to enable us to pursue these exciting projects.'
And the company just took another step forward.
Luceco investment
Yesterday, Luceco — eEnergy's longstanding partner — signed a strategic investment agreement whereby Luceco is investing £1,752,900 via a subscription for just over 35 million new shares at 5p per share, a 25% premium.
This will leave Luceco with 9.2% of total shares in issue, and the proceeds will be used for 'general working capital purposes, including settlement of certain trading balances due to Luceco.'
Or in other words, Luceco is being paid in shares — but is paying a premium because it wants a profitable long-term partnership on good terms. Luceco is a Main Market-listed supplier of wiring accessories, EV chargers, LED lighting, and portable power products; and eEnergy supplies its eLight business.
A key component of the agreement is that 'eEnergy will maintain Luceco's share of applicable lighting spend at current levels, subject to competitive pricing and stock being made available.' Luceco is now also eligible to appoint a director to eEnergy's board — Luceco has a circa £170 million market cap to eEnergy's £20 million.
Arguably, this is the first step to a full merger — the synergies are there, and Luceco simply needs to ensure that eEnergy would make a decent acquisition.
Sinclair enthused he is 'delighted to welcome Luceco as a new shareholder to the Group. The strategic investment cements our already longstanding relationship and demonstrates our combined confidence in the growth opportunities for our markets.'
Meanwhile, Luceco CEO John Hornby noted that 'as the economy decarbonises it is well positioned to become an increasingly relevant channel in the non-residential segment, and we look forward to supporting the growth of eEnergy and exploring the potential for increased co-operation between our businesses.'
Energy Management Division disposal
During H1 2023, eEnergy received a 'number of unsolicited approaches' for the division — ending up with multiple cash offers which valued it at over £30 million. Again, even after the share price rise, EAAS's market cap stands at just £20 million.
In some ways, this reminds me of Harland & Wolff and Islandmagee — both company's control an asset worth far in excess of their current share prices, and both assets will likely be sold soon.
For context, eEnergy is now in a period of exclusivity with one of the interested parties. However, as per usual, even though discussions are advanced there is no guarantee a sale at realistic terms will actually happen.
But the general idea is that the company will become highly capitalised to grow the Energy Services division with Luceco's support — who in my view would then consider a buyout offer for the leaner group.
The bottom line
eEnergy remains undervalued despite Luceco's share buy-in. When the energy management division is sold — either to the current party or to another — shares could rise further, and then a buy-out offer could see them rise further still.
Of course, timing the entry could be challenging — the wider markets are depressed and profit-taking rather than waiting for rewards is the order of the day.
This article has been prepared for information purposes only by Charles Archer. It does not constitute advice, and no party accepts any liability for either accuracy or for investing decisions made using the information provided.
Further, it is not intended for distribution to, or use by, any person in any country or jurisdiction where such distribution or use would be contrary to local law or regulation.