Highly prospective Zambian Copper Projects could make TYM undervalued for the high-risk long-term investor.


Tertiary Minerals (LOM: TYM) has interests in five solid copper projects that could make it a quality speculative FTSE AIM share for the portfolio.
Let's dive in.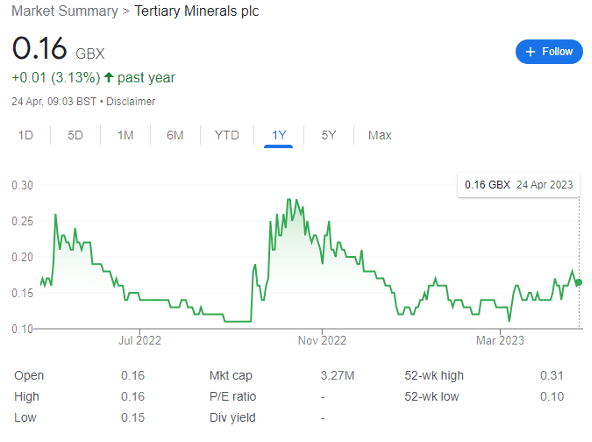 Oh, would you look at that. An incredibly volatile chart. On AIM.
TYM shares were worth as little as 0.11p in September 2022, rose to 0.28p in parts of October, and then collapsed back to 0.11p by early March 2023. Nowadays, the stock is changing hands for 0.16p — leaving the company arguably undervalued for long-term investors.
As a caveat, I won't pretend to know where this company might go in the short term. I'm looking at it from a perspective of a three-year period.
The spike in October was caused by a series of good news:
Interest in TMY has dropped off in favour of ARCM, but now could be a good time to get in. Tertiary also has interests in four projects in the US and one in Sweden — but it's the five copper projects in Zambia that make it potentially undervalued.
Interestingly, that's the maximum number of projects that it's allowed to hold under Zambian law without further 'justification.'
Let's break them down.
TYM Zambian Copper Interests
1. Mukai
Mukai is located in the Dornes region of the Zambian Copperbelt, a region home to three major producing copper mines — First Quantum Minerals' Sentinel and Kansanshi mines, and Barrick's (yes that Barrick) Lumwana. Together, these three mines host 2.7 billion tonnes of resource averaging 0.55% copper and annual production of over 550,000 tonnes of refined copper.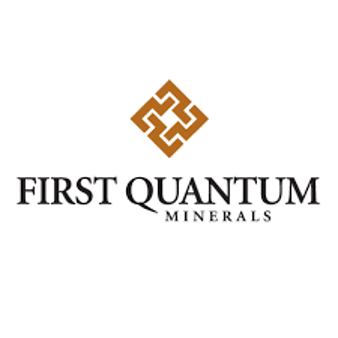 Mukai is the most promising project in my view; not only is it adjacent to Sentinel, but it's also very close to ARC Mineral's own Zambian Copper Project — the very same project in which Anglo American signed off on a 70% interest JV in exchange for up to $88.5 million in investment.
Moreover, Mukai benefits from a standing technical cooperation and data sharing agreement with FQM — and already, FQM has discovered of copper and nickel mineralisation at the Tirosa Prospect immediately adjacent to the Mukai property boundary.
Tertiary is waiting for approval of an Environmental Project Brief from the Zambian Environment Management Authority and the issue of a Forest Permit to allow exploration to commence — the last project in the portfolio waiting for these authorisations.
2. Jacks
Jacks has recently benefitted from strong soil sampling results, spread out across 107 soil samples from 4 sample grids, demonstrating 'excellent correlation with previously reported field pXRF results.'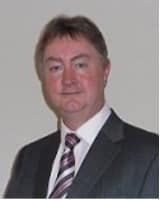 Executive Chairman Patrick Cheetham notes that 'these check analyses, and the scandium results in particular, have materially enhanced the previously reported results and confirm the prospectivity of the priority copper soil anomalies…(they) highlight the prospectivity of the portfolio we have built over the past 18 months. We are looking forward to an exciting field season in 2023.'
3. Mushima North
In January, TYM's partner Mwashia received approval of the Environmental Project Brief from the Zambian Environmental Management Agency for the Mushima North Copper Project where the Company is earning up to a 90% interest.
This is the second project which benefits from FQM's technical agreement, and a 'delighted' Cheetham notes that 'our Exploration Manager recovered sulphide mineralised drill core from a drill hole completed in the 1960's at Mushima North which reportedly tested an extensive copper-in-soil anomaly and intersected wide zones of low-grade copper mineralisation.'
4. Lubuila
Reporting just days ago, the first results of TYM's 2023 Zambian exploration season saw the company note that 300 soil samples are being collected on a 400m by 400m offset grid and analysed in-field using a portable XRF analyser.
Cheetham has told investors that 'our interpretation of aeromagnetic imagery at Lubuila suggests that large areas of prospective Lower Roan lithologies remain untested by previous explorers and these areas are the focus of our first round of exploration.'
5. Konkola West
Finally, there's Konkola West — it's worth noting that KoBold Metals recently invested $150 million into the adjacent Mingomba Copper Deposit. KoBold's backers include Breakthrough Energy Ventures — found by Bill Gates and backed by the likes of Branson, Bezos, and even BHP.
Konkola West is targeting deep down-dip extensions of the contiguous Musoshi-Lubambe-Mingomba-Konkola copper deposits which host the Musoshi Mine in the Democratic Republic of the Congo and the Lubambe Mine and Konkola mines and concentrators in Zambia.
Together these deposits define a continuous zone of mineralisation over 15km long with a pre-mining endowment of over 775 million tons grading 2-3% copper.
And Konkola West is located approximately 2,000m southwest of the Mingomba deposit which currently has a resource of 250 million tons at 3.8% copper.
Final words
TYM is my kind of company — London listed, with strong African exploratory prospects of a supply gap battery metal. The copper supply gap is going to send the metal's price soaring in my view.
These Projects are literally surrounded by big names investing millions of dollars of capex — a sniff of quality results and Tertiary's Zambian claims will be bought up. Of course, even though they are in a highly prospective area, there is little by way of concrete evidence of feasibility — so this is very much high-risk, high-reward.
However, the company has issued two placings in recent months; the first for 250 million shares to raise £300,000 in early February, and the second to raise £250,000 in mid-April. It's worth noting that these shares were only sold at a small discount to market price, but further placings to fund day-to-day expenses cannot be ruled out.
But at the current share price — and sporting a paltry £3 million market cap — TYM looks like an excellent speculative play.
This article has been prepared for information purposes only by Charles Archer. It does not constitute advice, and no party accepts any liability for either accuracy or for investing decisions made using the information provided.
Further, it is not intended for distribution to, or use by, any person in any country or jurisdiction where such distribution or use would be contrary to local law or regulation.