I have already seen serious gains since investing in Ondo — is it time to take some profits, stick, or double down?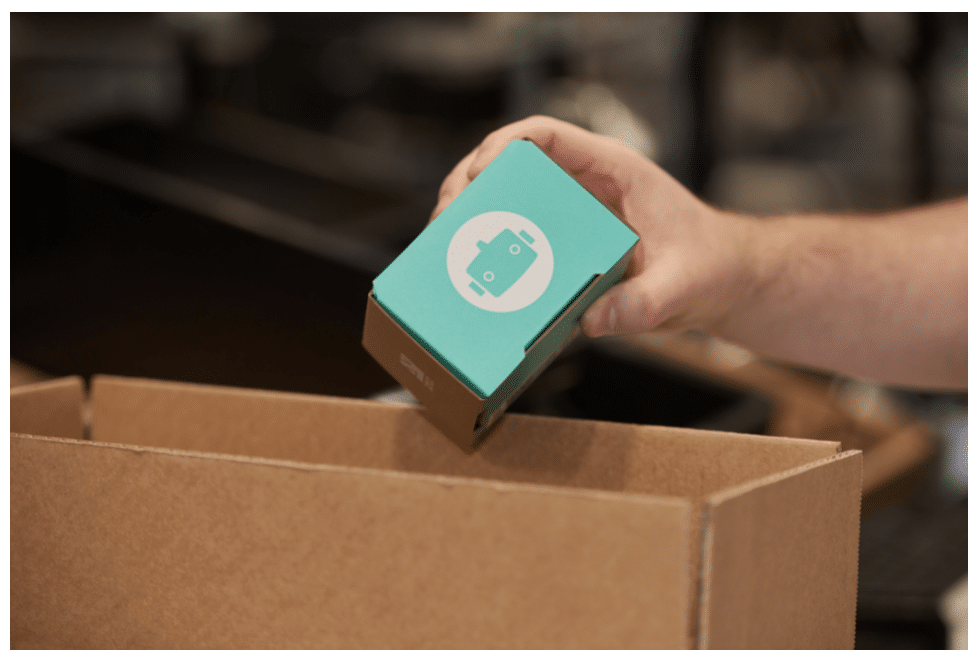 As an avid investor in UK small caps, I tend to focus on biotechs, mining and oil. These are usually pretty high risk, but the flip side is that the rewards can be exceptional. However, I do make room in my portfolio when the occasional 'pioneering' opportunity crops up.
These are companies where there is a clear unmet need, and the business has designed a product which fixes a specific problem. A recent example which I have covered in depth is Abingdon Health's saliva-based pregnancy test — shares in the company have risen by 47% year-to-date.
When I first covered Ondo InsurTech, the share price had already doubled from its 12p March 2022 IPO price — but the sincerity and competence of CEO Craig Foster convinced me to make an investment at just under 22p. And the stock is sitting pretty at 35p, in the six weeks or so since.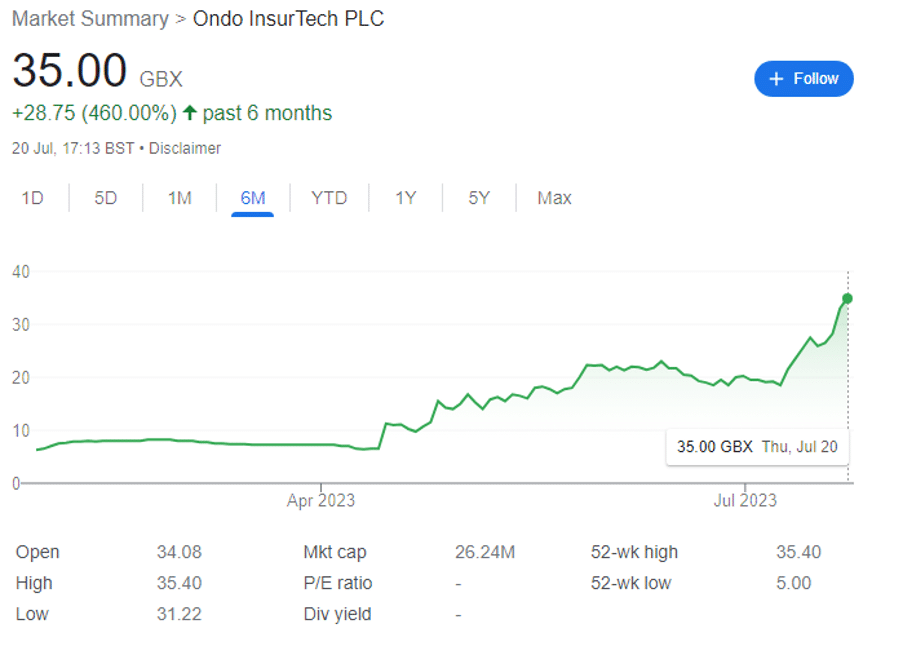 I've made worse calls.
Given the stream of good news, this share price increase is certainly justified — and is all the more impressive as the rest of the small cap market continues to suffer. But is this growth sustainable, and is ONDO just at the beginning?
Ondo Insurtech: investment case in brief
To get a comprehensive overview of how the tech works, it's worth reading it in the words of the CEO here.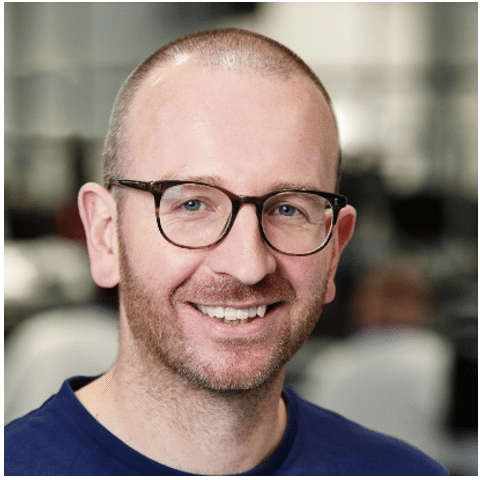 But in short, its 'LeakBot' is a patented device designed to dramatically reduce water damage and therefore decrease insurance payouts and premiums. It's signed a 'go-to-market channel partnership to accelerate LeakBot deployment in North America and worldwide' with $3.3 billion WNS, as well as a deal with US insurer Mutual of Enumclaw to install 10,000 systems in Washington state.
After a recent £815,000 placing the company is looking de-risked from a financial point of view — and recent results from its Portsmouth Water trial showed that homes fitted with the device see a massive 60% reduction in leaks after six months.
Right now, there's £100 million of available Ofwat funding up for grabs to help reduce leaks in the UK — this could cover installation of the LeakBot in 3 million homes — and help the regulator save 36 litres of household consumption per day. For perspective, 30% of UK homes already have a pre-existing leak equivalent to 40 litres per day.
Recent updates
Usually after I write an article, there's a good three months between updates. There's a good reason for this — I need enough fodder to break down and digest into an interesting piece. Not so for ONDO. Excluding financial items — all of which have been positive:
14 June — one-month pilot programme with G4S ($20 billion revenue generator) in Denmark to test a supplemental go-to-market model for LeakBot in Denmark.
The test is to decide whether G4S can use the offer of the installation of a free LeakBot to incentivise customers of one of Denmark's largest insurers to accept an in-home security assessment visit. If successful, the 'Free LeakBot' offer will be marketed to this insurer's customers at scale, becoming a key part of G4S Shield's customer growth activities in Denmark.
G4S Denmark Head of Product Martin Hansen enthuses that 'this trial could provide a win-win-win, with customers receiving LeakBot technology for free, our insurance partners experiencing lower water damage claims, and G4S creating opportunities to further protect Danish people's homes.'
I've used the win-win-win phrasing to describe ONDO in the past — nice to know somebody's reading.
29 June — Firemark Ventures signed an exclusive deal to run a LeakBot proof-of-concept for the Australia and New Zealand markets. Firemark is the innovation arm of IAG, Australia's and New Zealand's largest general insurer.
Plumbing in Australia is different to the UK because the supply pipe and stop tap are external to the property. This means that the LeakBot will need to be modified to work in 'all weather' — and this fully funded deal will do just that, with testing a development to take place over the course of the next year. Crucially, all IP created as part of the development will be owned by Ondo.
Interestingly, Foster notes that 'Australia was not part of our roadmap but when approached by one of the largest insurance companies in the region wanting to partner with us exclusively it makes perfect sense for us to stand-up this project.'
10 July —   Länsförsäkringar, Sweden's largest non-life insurer, signed a new five-year contract to support national rollout of the LeakBot. It has 2 million home insurance customers who are at risk from water damage claims. The contract will allow for LeakBot to be embedded within a wider Länsförsäkringar product offering, facilitating the continuing roll out to more regions across Sweden.
Länsförsäkringar first tested LeakBot in a regional pilot which delivered a 40% penetration of addressable policyholders, and an impressive 50% increase in new home insurance sales, in addition to prevention of some water damage claims.
If LeakBot mirrors these trial results across the entire Länsförsäkringar Group, then the total opportunity would be worth over £30 million of revenue.
Andreas Fahlstadt, Head of Business and Market at Länsförsäkringar Södermanland told investors that 'existing LeakBot activity has proven very popular across the Länsförsäkringar Group and we look forward to working with LeakBot on the opportunity to increase engagement and reduce escape of water claims over the coming years.'
17th July — Waterwise, the leading UK water efficiency NGO, makes Ondo an Affiliate Partner.
Waterwise Head of Policy Nathan Richardson notes that 'Waterwise have long cited leaky loos as being a huge part of the UK's water waste problem. With LeakBot we can see the potential for a truly scalable solution that benefits both the insurance and water sector and could make a real difference to reducing UK water demand, so we are keen to help support technologies like this get rolled out.'
One risk on the horizon
When a company comes out with a groundbreaking piece of tech that could disrupt a multi-billion-dollar portion of the general insurance industry, competitors will take notice. And they will do literally anything to find a way to copy the tech without infringing on the patents.
Foster has previously assured me that the patents together with the steep learning curve involved will offer sufficient protection. I am not a patents expert, nor do I have a degree in water leaks. What I do know is that dozens of companies have tried and failed to design a mass-scale solution to water leaks — and they will want a slice of the pie.
ONDO looks to me like one of those rare genuine growth stories, where the current £26 million market cap will one day look like a steal. New contracts will keep rolling in as evidence that the LeakBot works becomes proof.
I'm doubling down now — with an investment timeframe of five years+. However, a private equity/public buyout will likely come sooner rather than later.
I'll be covering the story however it develops.
This article has been prepared for information purposes only by Charles Archer. It does not constitute advice, and no party accepts any liability for either accuracy or for investing decisions made using the information provided.
Further, it is not intended for distribution to, or use by, any person in any country or jurisdiction where such distribution or use would be contrary to local law or regulation.