BSF Enterprises is home to the UK's first ever full-scale fillet of lab-cultivated meat. High-risk investors like me are salivating.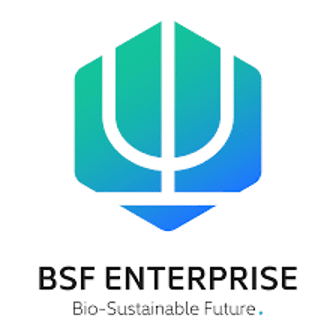 BSF Enterprise (LON: BSFA) shares are pretty much the last man standing in the artificial meat arena.
Despite falling from a record 21.4p on 1 February, it pays to zoom out. The Main Market stock is up by 234% over the past five years, 86% over the past year, and by more than 200% since early November alone.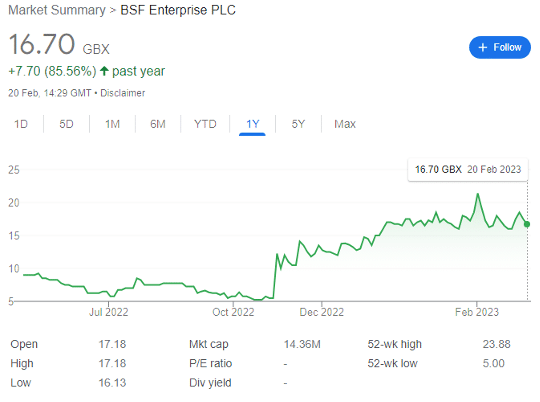 For context, Beyond Meat, Impossible Foods, Perfect Day, Memphis Meats and around 70 other companies are all also desperately trying to crack the market. Most have seen valuation collapses; for light entertainment it's worth Googling — or ChatGPTing *sigh* — some of their various IPO prices against market valuations today.
But BSFA is clearly a different kettle of fish — so to speak.
BSFA shares: fundamentally misunderstood?
To be clear, one costly factor in the artificial meat sector has only become relevant as the aberration of ultraloose monetary policy concludes.
This is that making the 'meat' is horrendously expensive and requires physical factories to scale. And all artificial alternatives are competing against real meat products, which despite surging inflation, can be put on a supermarket shelf for less. Of course, when money is cheap, it's easy to argue that this is a problem that can be fixed by scaling. But now that money is expensive, scaling is no longer an easy get-out clause from basic economics.
For perspective, consider that two Beyond Meat burgers at Tesco sell for £4 right now. If the reviews are anything to go by, they're fairly palatable. But you can get four of Tesco's Finest range beef burgers for the same money. And unlike the artificial alternative, there are cheaper meat options for the budget pressed.
And here's the thing: Beyond Meat burgers are made with pea protein. That's not even particularly expensive to create. BSFA is attempting to create real meat in a lab — a serious technical challenge that will only inflate costs. It's worth noting that Google co-founder Sergey Brin's first attempt at a lab-grown beef burger a decade ago cost over £200,000 to create.
I am not in the habit of moralising over the ethics of meat. But having grown up on a farm, two factors are clear to me; people are eating far more meat than in the past, and no vegetable of fungal-based alternative will beat the real thing.
Despite being bad for your health, animal welfare, and the planet, excess meat consumption is unlikely to stop, and in fact will only grow as LEDCs develop.
This leaves lab-grown meat as the solution — if lab cultivated artificial meat can be created cheaper than farm-grown, and with a look, taste, and smell indistinguishable from the real thing, then the $1.4 trillion meat market would be that company's for the taking.
And BSFA may be that company.
Finances and recent partnerships
The most recent financial figures available come from full year results, out on 31 January and accurate as of 30 September.
BSFA generated a net loss of £930,039 — not a disaster for a growth stock — and cash of £1,061,529 at the time, down to £936,000 when the results were issued. For perspective, much of this annual loss was one-off items, so the runway should be calculated in terms of the circa £126,000 spent between 1 October and 31 January.
At a spend of £31,500 per month, BSFA has enough capital to last 30 months without any additional funding, making a placing unlikely. On 23 November, BSFA's 100%-owned subsidiary 3D Bio-Tissues (3DBT) entered into a partnership with growth factor company Qkine to 'help accelerate the creation of affordable cultivated meat.'
The collaboration is seeing 3DBT combine City-mix, its animal free media supplement for culturing muscle and fat cells, with Qkine's growth enabling protein engineering technology. The tech aids the growth of stem cell culture protocols, while 3DBT's innovative macromolecular crowding technology enhances the speed of development of protein components in culture media.
Then on 19 December, the same subsidiary entered into a formal consulting collaboration with Stichting New Harvest Netherlands, a non-profit organisation dedicated to advancing cellular agriculture, with a focus on advancing 3DBT's route-to-market strategy and accelerating the commercialisation of its products worldwide.
Over the next 12 months, New Harvest will provide 3DBT with a clear and comprehensive roadmap of the safety and regulatory requirements of animal-free media, its ingredients and derivatives in the European Union, UK, and others as time allows.
For perspective, 3DBT received a €100,000 grant last year from EIT Food, co-founded by the European Union, in partnership with the Good Food Institute, to be used to build upon the then capabilities of City-mix. Reducing the carbon emissions from farming is an EU priority, both in law and politically — however controversial that may be.
Lab-grown meat first
On 15 November, 3DBT reported it had produced 'three small prototype fillets of cultivated meat… of approximately 30 mm in height and 15 mm in diameter, with an average weight of 5 grammes, utilising innovative proprietary methods.'
This was just the first course, however, as on 1 February the long-awaited catalyst arrived. 3DBT announced that it had developed the 'UK's First Full-Scale Fillet of Cultivated Meat.' Allaying health concerns, the RNS even stated that 'the fillet of pork was subsequently cooked and eaten by 3D Bio-Tissues' management team.'
Enthusing that the fillet 'represents a scientific breakthrough which exceeds expectations in appearance, taste and texture,' it was produced using the patented City-mix, which eliminates the requirement of conventional plant-based scaffolds, blends, or fillers, which were previously needed to ensure the structural integrity of cultivated meat products.
For perspective, this makes the fillet the world's first 100% cultivated pork steak — measuring 9 cm width, 4 cm in length and 1 cm in height — to be produced and is a noteworthy milestone. 3DBT is now planning to produce a showcase product: 'a full-scale fillet of cultivated pork which will be presented, cooked, and eaten at a public event.'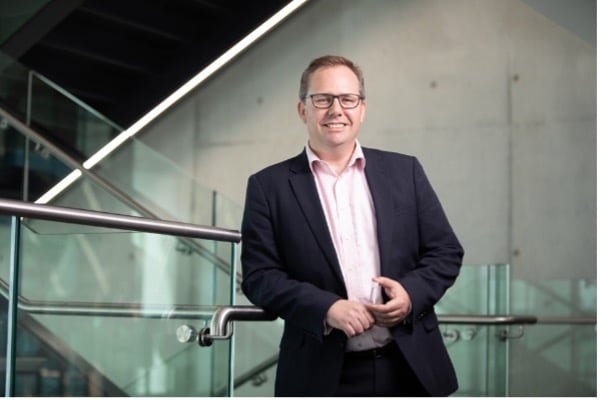 I am not going to go into the science in depth — this is cutting-edge stuff. But the RNS essentially determined that the fillet was virtually indistinguishable from the real thing. CEO Dr Che Connon argues that 'this is a significant scientific breakthrough…we are absolutely delighted with the look, taste and texture of our cultivated pork.'
But most importantly, the CEO (and Newcastle University Professor) advised that City-mix is 'helping to greatly reduce the cost of cultivated meat such that it may become economically viable in the near future.'
As a high-risk investor, this makes BSFA shares an excellent speculative long-term opportunity. But as I made clear earlier, this new artificial meat needs to not only be identical to the real thing, but also be able to compete in price terms.
When Connon says that production may become 'economically viable,' I need to know:
(i) whether this means compared to current meat-free alternatives or meat itself
(ii) whether 3DBT fillets could eventually be produced at scale cheaper than meat from a farm
(iii) how economic viability changes if the tech is applied to medical scenarios In addition, I'd be fascinated to know whether the fillets would eventually be able to receive a stamp of approval from the Vegan Society — where it seems many are on the fence, depending on their individual philosophical perspective.
Without this information, it's not possible to price this company accurately, which makes taking more than a speculative position akin to flying blind. What is clear is that scaling up will require serious external funding. A listing on the NASDAQ could well be the next move — though I'm aware I say this of many FTSE tech small caps.
But it's early days. A speculative position means getting in on the ground floor in the hopes of high rewards, and accepting the potential write-off in case it all goes pear-shaped.
This article has been prepared for information purposes only by Charles Archer. It does not constitute advice, and no party accepts any liability for either accuracy or for investing decisions made using the information provided.
Further, it is not intended for distribution to, or use by, any person in any country or jurisdiction where such distribution or use would be contrary to local law or regulation.