Roblox, Meta Platforms, and Snap are three Metaverse stocks potentially worth capitalising on as fearful investors seek safety elsewhere.
First coined by author Neal Stephenson in his 1992 seminal work 'Snow Crash,' in which the protagonist could jump between reality and a 'metaverse' world of virtual avatars, the Metaverse of 2022 has the potential to become the investing theme of this decade.
While the concept is yet ill-defined, broadly speaking, it's a proposed reimagining of the internet that incorporates 3D virtual environments using VR technology, beginning with advances in online role-playing games. Essentially, people within a Metaverse control an avatar inside a simulated world improved by either virtual or augmented reality, which is coded onto blockchain technology.
While analysts argue over its overall potential, one thing is clear: it is an investment opportunity like no other. Citi thinks the Metaverse could have an addressable total market of up to $13 trillion by 2030.

And in this high inflation and tightening fiscal environment, many of the best Metaverse stocks, which rely on cheap money for growth, appear to be trading at a significant discount compared to their true value.
3 top Metaverse stocks
1) Roblox (NYSE: RBLX)
The easiest way to invest in the metaverse is to buy shares in a company that already has a Metaverse platform up and running. Roblox fits this bill.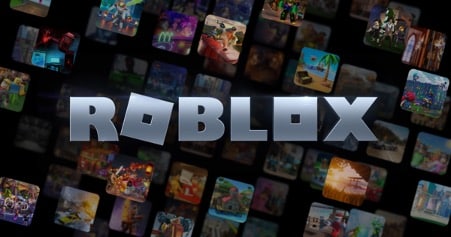 When Roblox launched its IPO in March 2021, the Metaverse stock quickly soared to a record $135 by November, before falling to just $27 a couple of months ago. However, it's since recovered to $47 as investors reassess its prospects against wider market conditions.
With millions of developers using its Roblox Studio design tool, Comscore has the company ranked as one of the top entertainment companies in the world for under 18s.
In Q1 results, the $26 billion company saw revenue increase by 39% year-over-year to $537.1 million, while average daily active users rose by 28% year-over-year to a whopping 54.1 million. These users spent a combined 11.8 billion hours engaged with the platform, up 22% year-over-year. And this growth was achieved even as the pandemic wanes.
Boasting strategic partnerships with companies as diverse as Nike, Warner, and John Lewis, CEO David Baszucki enthuses he remains 'focused on delivering our innovation roadmap to unlock the full potential of the Roblox platform and drive long-term returns for investors.'
2) Meta Platforms (NASDAQ: META)
The Facebook, WhatsApp, and Instagram owner is attempting to become the flagbearer for the Metaverse; founder and CEO Mark Zuckerberg even called the concept 'the next chapter for the internet' after rebranding the parent company in October last year.
But after striking a $379 share price high in September, the juggernaut has collapsed to just $169 today after finally running into a brick wall of weakened growth. Meta recently reported its first ever quarterly revenue decline since its IPO in 2012, just months after its first ever drop in daily active users.
Zuckerberg accepts a 'downturn' is upon the economy, and plans to cut costs, slow investments, and 'steadily reduce headcount growth over the next year.' Importantly, he thinks many teams 'will shrink so we can shift energy to other areas inside the company.'
A key concern is its attempts to combat new key rival, Bytedance-owned TikTok. These attempts are somewhat backfiring; Instagram stars have publicly denounced the changes, and the new formats are delivering less advertising income, which is Meta's bread and butter. Further, it expects ad revenue to continue to stall through Q3 and potentially beyond.
However, this is a company which reaches a combined 3.65 billion people through its family of apps. Already investing $1 billion a month in Metaverse division Reality Labs, its current share price discount could be a once in a lifetime opportunity.
3) Snap (NYSE: SNAP)
Snap is the black sheep of the Metaverse family, having fallen out of favour with the investing masses. At just $10 a share, Snap has collapsed from its record share price high of $83 in less than a year.
But sentiment can be misleading. Q2 revenue grew by 13% year-over-year to $1.11 billion, just missing analyst expectations for $1.14 billion. And while Q3 revenue is expected to be flat, it is coping with 'incredibly challenging' conditions, including supply chain disruption, labour shortages, and rising costs linked to decades-high inflation.
Moreover, it's also been hit by Apple's privacy changes on iPhones, and increasing competition for a decreasing pool of advertising dollars. Like Meta, it's facing a hiring slowdown.
However, Snap's interface is market leading as it enables users to customise their virtual presence, creating 3D Bitmoji characters they can use while chatting. It's also developing fashion conscious augmented reality glasses that could be key to unlocking a novel chunk of the market.
Moreover, daily active users on Snapchat rose 18% year-over-year to 347 million, far above analyst estimates for 344 million. And to more effectively monetise its userbase, it recently launched SnapChat Plus, a premium service for £3.99/$3.99 a month.
And in a sign of long-term confidence, CEO Evan Spiegel and CTO Bobby Murphy are contracted to serve until 2027 for a salary of just $1, with additional earnings at the mercy of the stock price.