Cizzle is advancing operations in both the US and China. This recent share price surge may continue into March.
Cizzle Biotechnology (LON: CIZ) is presenting at the Biomarkers conference in Manchester this morning, marking the latest development in a line of good news over the past few months.
Up 91% year-to-date to 2.96p, the biotech stock is nonetheless pretty far from the May 2021 IPO price of 10p, where it raised £2.2 million. However, the UK is now in a very different monetary environment, and this should be considered — Cizzle is not the only Main Market biotech to have been revalued by the market as interest rates have risen.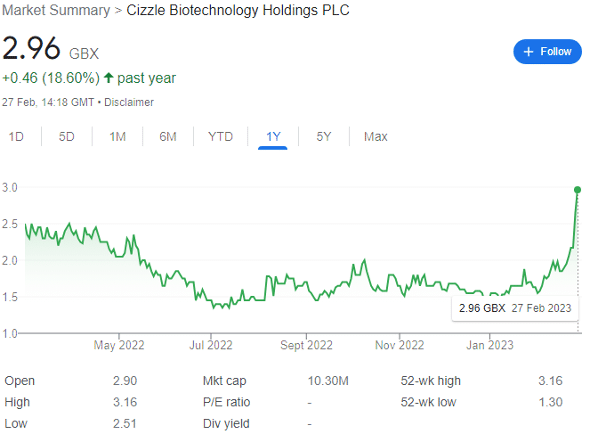 Cizzle Biotechnology: science in brief
Cizzle is developing an 'early and cost-effective' lung cancer detection method, with a focus on the early detection of lung cancer, which suffers from high false positive rates as it is usually diagnosed with low dose CT scans.
For context, the business case is sound. Lung cancer is one of the most common cancers in the world — by dint of smoking — with millions of cases diagnosed every year. And most malignancies have already metastasised throughout the body by the time the cancer has been diagnosed.
Worse, CT scans for lung cancer has a false positivity rate of circa 90%, which means medical investigations are often necessary, which are both costly to health services and invasive for patients. Importantly, there is currently no single NHS-approved biomarker blood-based diagnostic test for early-stage lung cancer.
However, Cizzle may have an answer to this technical medical problem — a prototype confirmative test with a 'clear unmet clinical need,' early lung cancer detection where curative surgical resection is not possible.
This comes with multiple potential advantages; for the patient, there's less radiation, it's faster and involves non-invasive blood sampling, and the convenience of not needing to attend a hospital scanning unit multiple times. Healthcare providers also benefit, as CT scanners become freed up for other patients and patients qualifying for Cizzle's test will require less costly medical intervention.
Recent updates
Over the past year, Cizzle has announced multiple positive developments, including a royalty acquisition agreement with Conduit Pharmaceuticals to acquire a 5% economic interest in the commercialisation of its AZD1656 asset, used to treat inflammatory pulmonary and cardiovascular diseases, for a total consideration of £1.88m. Conduit is planning a NASDAQ listing this quarter, with an enterprise valuation of $700 million.
In mid-December, Cizzle announced a put option to sell its 5% economic interest in Conduit's commercialisation of the AZD 1656 for a £120,000 premium, worth a total consideration of £3.25 million. It also announced that it had raised £115,586 from placing circa 7.4 million new shares at 1.6p each to satisfy the option premium.
In the USA, Cizzle has signed a heads of terms to partner with cancer reference lab CorePath Laboratories, to develop and offer its proprietary early-stage lung cancer test throughout the USA. The proposal is that the Group would receive a 15% royalty on the direct offering of products and services using CIZ1B — the early-stage lung cancer test.
And in China, a full commercial agreement was executed this time last year with the International Co-Innovation Centre for Advanced Medical Technology to market the same test. The agreement was to generate future revenues for the Group via a 10% royalty on the sales of all products and services using the proprietary CIZ1B technology, and from payment for monoclonal antibodies and reagents.
On 23 November, Cizzle signed a new MoU with iCCAMT for a clinical pilot study with the Cancer Hospital Chinese Academy of Medical Sciences, National Cancer Center of China, at the Chinese Medical Equipment Fair, the country's largest healthcare event.
For context, lung cancer is the most prevalent form of cancer in China — where both smoking and air pollution is abundant — costing the state circa $10 billion per annum.
The MoU will see iCCAMT to implement a clinical pilot study to evaluate optimised assays using the monoclonal antibody that Cizzle Biotechnology has developed, that specifically detects CIZ1B. These results will have the potential to provide a platform for developing full commercial tests that would then be made available throughout China.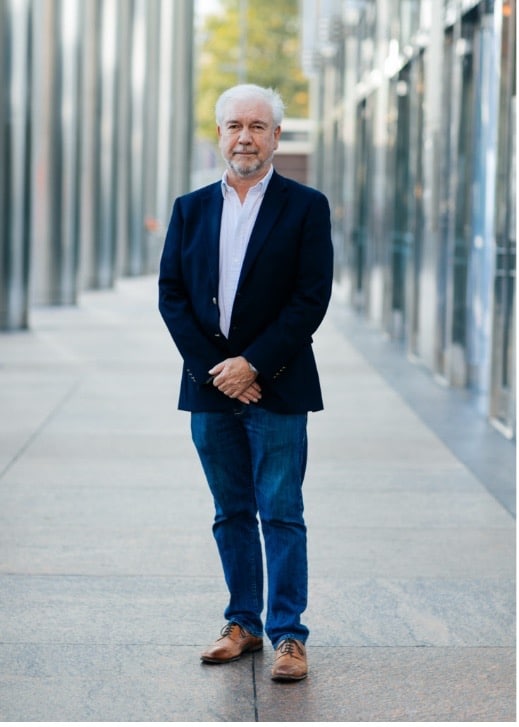 CEO Allan Syms enthuses that since the initial commercial agreement, CIZ has made 'made significant progress in developing our reagents and monoclonal antibodies that will enable the commencement of initial pilot trials with China's leading scientists and centers of excellence.'
Of course, it's early days yet — hence the £10 million market cap.
Where next?
Given Cizzle's fall from its IPO, there's a case to be made that it is simply re-rating to a fair valuation. However, much of the recent share price rise can be attributed to two factors: first was the decision by major shareholder Martin Lang a few days ago to increase his holding, in a strong display of confidence, from 8.03% to 9.03% of the company.
Second is today's Biomarkers conference; this is no third-rate chat, but instead brings together leading experts from global pharmaceutical organisations, small-cap biotech businesses, and internationally renowned academic institutions, to showcase products from more than 50 vendor companies.
With many of the UK's best small-cap biotechs sporting depressed share prices, and deal-making in the air, investors may be hoping for a catalytic RNS.
This article has been prepared for information purposes only by Charles Archer. It does not constitute advice, and no party accepts any liability for either accuracy or for investing decisions made using the information provided.
Further, it is not intended for distribution to, or use by, any person in any country or jurisdiction where such distribution or use would be contrary to local law or regulation.